One-sentence summary
While there are a few things to keep tabs on heading into later next week, there is nothing currently expected to develop over the next three to five days.
Happening now: Central & Eastern Atlantic popping off
One look at satellite over the Atlantic, and you'll probably ask how many storms we may see develop over the next few days. The answer is probably none.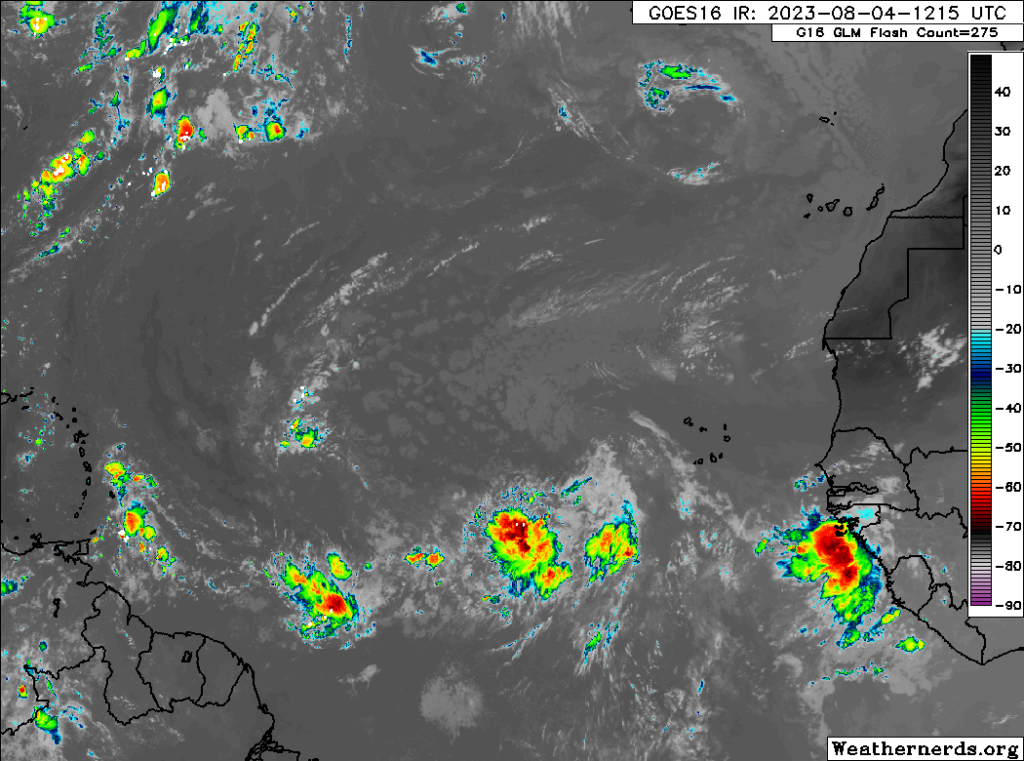 Yes, we have several beefy looking tropical waves out there, but the combination of shear and dry air will probably inhibit these waves from developing. That doesn't mean they can't develop. Stranger things have happened, but over the next five days or so, there is evidence enough to believe they will not develop. So let's enjoy a quiet August weekend in the tropics!
The medium range (days 6 to 10): What will that wave do?
Where things get a bit more interesting is the medium range. What will these waves do? As they comes west, they'll eventually run into the Caribbean. From there there are some options. We could see something go into the Caribbean, in which case it may struggle due to wind shear. It could go across the islands, in which case it may struggle due to land interaction. Less likely but possible, it could track just north of the islands, which, who knows. Either way, none of these scenarios is likely to lead to a significant storm developing at this point. But, if it can maintain coherence through the period, then maybe it threatens to develop in the "fantasyland" portion of the forecast.
Just to emphasize what we're talking about, here is the GFS model forecast on day 9, which show three distinctive areas of possible development, ranging from the Gulf to the southwest Atlantic. None of these are likely to develop by this point, but they are worth watching.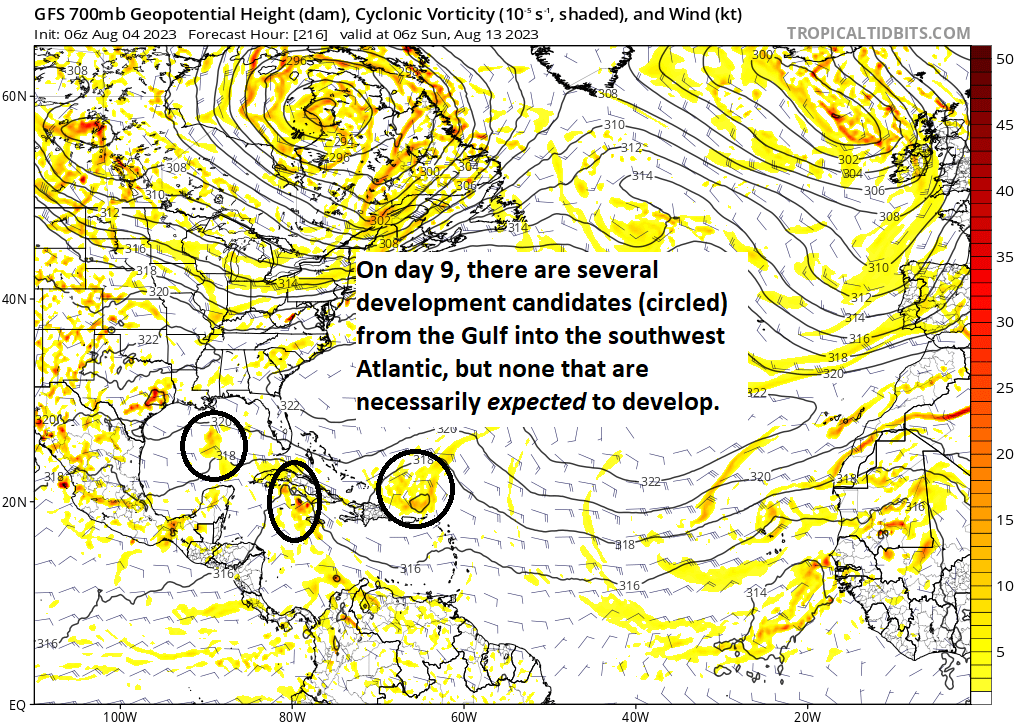 Any of these is a development candidate beyond day 10. Maybe.
Fantasyland (beyond day 10): Behind this wave is _____?
The bulk of our fantasyland period will be dictated by the wave in the medium range as noted above. Aside from that, it actually looks kind of quiet beyond day 10, which is somewhat surprising. There seems to be a fair bit of wind shear and dry air still holding court across the Atlantic, which may keep further development in check. The best "forcing" for tropical development may remain in the Pacific, which is actually pretty standard for El Niño. We will see how it all shakes out in the days ahead.