Tropical Storm Bret has had a good day for itself, strengthening a bit and taking on a more aesthetically pleasing look on satellite.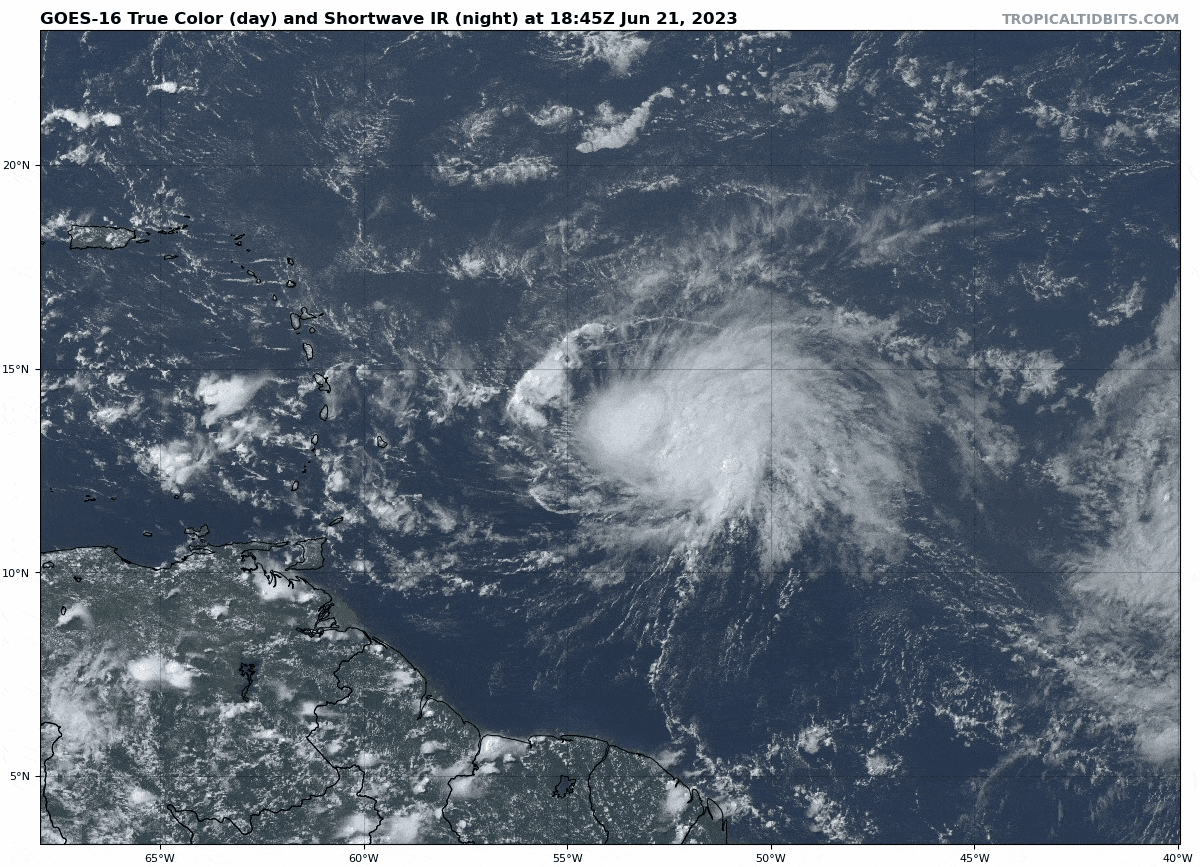 Bret has some good thunderstorms near its center, but it is still clearly fighting some shear. Most of the forecast has not changed for that reason, so we will take a quick look at what to expect in the islands over the next few days.
One-sentence summary
Bret is a moderate to strong tropical storm that will bring waves, some gusty winds, and locally heavy rain to central portions of the Lesser Antilles tomorrow and Friday.
Bret's impacts
Wind shear is expected to keep Bret from further intensifying much. Yes, there is a chance that Bret could become a top-end tropical storm or category one hurricane briefly tonight or tomorrow. But given the environment around the storm, this is not the most likely scenario. Bret will maintain a due west or west-northwest course, which brings it on track to enter the Caribbean probably near Barbados or St. Lucia. Since Bret is a rather large storm (tropical storm force winds extend out 105 miles from the center), impacts will be felt far from Bret's center.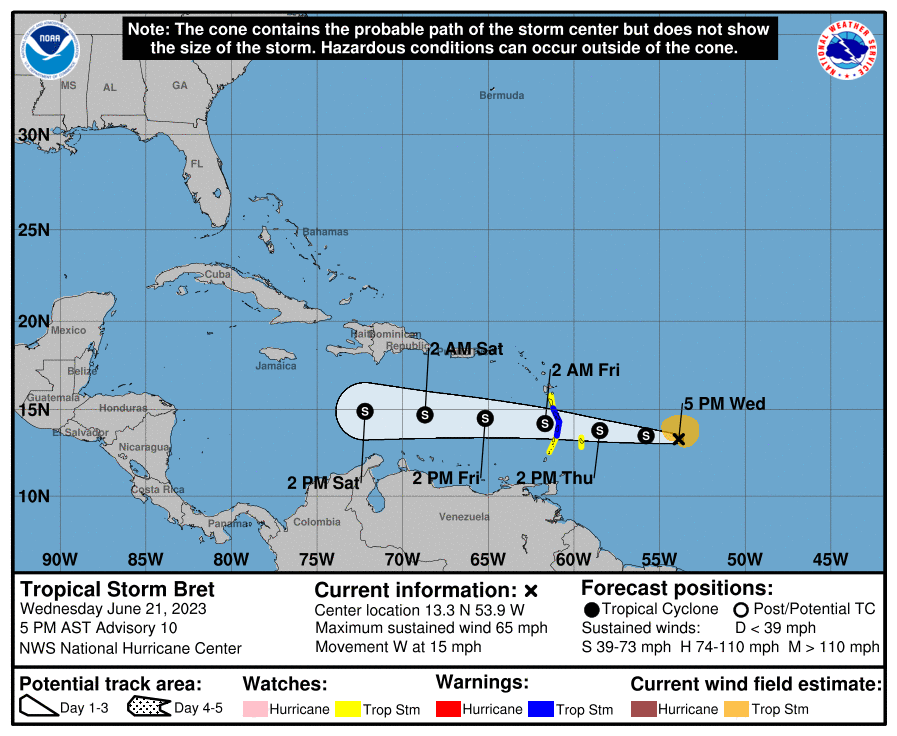 As of early Wednesday evening, here's a rundown of watches and warnings:
Tropical Storm Warning (TS conditions likely within 36 hours): St. Lucia, Martinique
Tropical Storm Watch (TS conditions possible within 48 hours): Barbados, Dominica, and St. Vincent and the Grenadines
The strongest winds will probably be on the north side of the storm, so places like Barbados, St. Lucia, Martinique, and Dominica will likely see the strongest gusts. While there could be some locally strong winds south of there, Bret will likely be a bit lopsided. Stronger winds may impact the Windward Islands from St. Vincent and the Grenadines south to Grenada on the backside of the storm Friday into early Saturday. Overall, while wind impacts are something to prepare for in the islands, they are not considered too serious at this point.
Some fairly substantial swells will be possible on the coast of the central and southern islands. Waves may be as high as 8 to 12 feet per forecasts from the Barbados Meteorological Services. This will lead to erosion, rip currents, and dangerous surf.
Rainfall will also be an issue as Bret pushes through. Thankfully, it continues to move at a healthy clip, so that limits just how much rain may fall, but that does not mean it won't come with some issues. Roughly 3 to 6 inches will be possible, especially along and north of the track. Isolated amounts of up to 7 or 8 inches are certainly possible.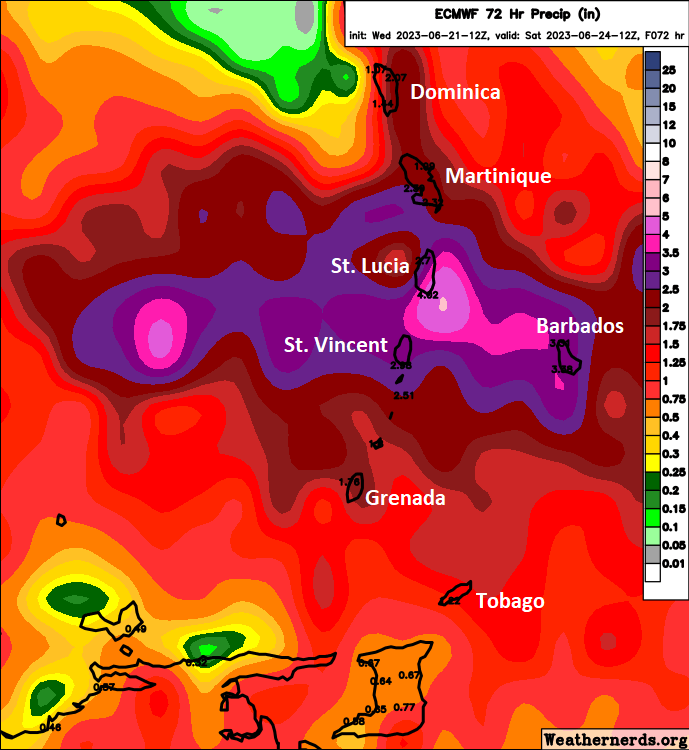 Some flash flooding is possible, but again, we're fortunate that this is moving along quickly.
Bret is still expected to degenerate into an open wave once in the Caribbean as it encounters some extremely potent wind shear. Confidence in that outcome should be considered above average.
We will have another update for you around 7 AM CDT Thursday morning.