One sentence summary
Don continues to menace the open waters of the North Atlantic, while odds for development of a wave east of the Caribbean inch upward.
Happening now: Don & development chances
Let's get the easy one out of the way first. Tropical Storm Don is swirling out over the open North Atlantic. We're beginning to see Don turn northwest, and it will turn north and eventually northeast before exiting and being absorbed by the jet stream this weekend.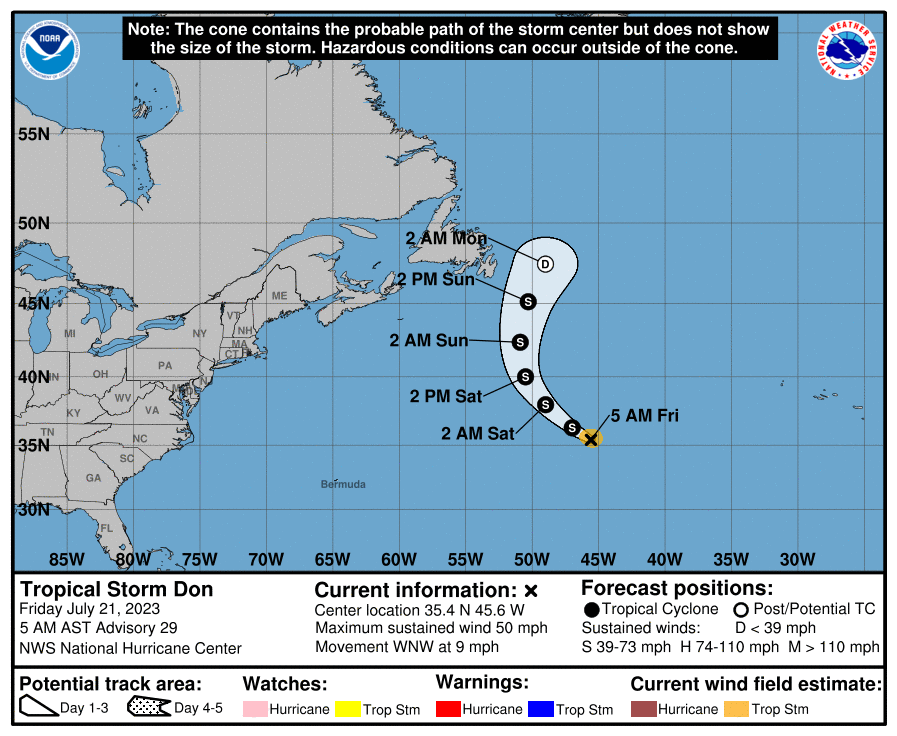 Meanwhile, farther to the south of Don, the area of tropical "noise" in the main development region (MDR) between Africa and the Caribbean has been deemed Invest 95L. For those new to this stuff, "invests" are just classification systems for more intriguing tropical waves than usual. Basically, it's the first step in the process (not always, but much of the time). Some invests never become storms. The classification goes from 90 to 99 and then recycles. The "L" indicates that it's in the Atlantic basin. Other ocean basins have other letters to define them. All it does is give meteorologists a center point to focus on and run additional tropical-focused modeling on.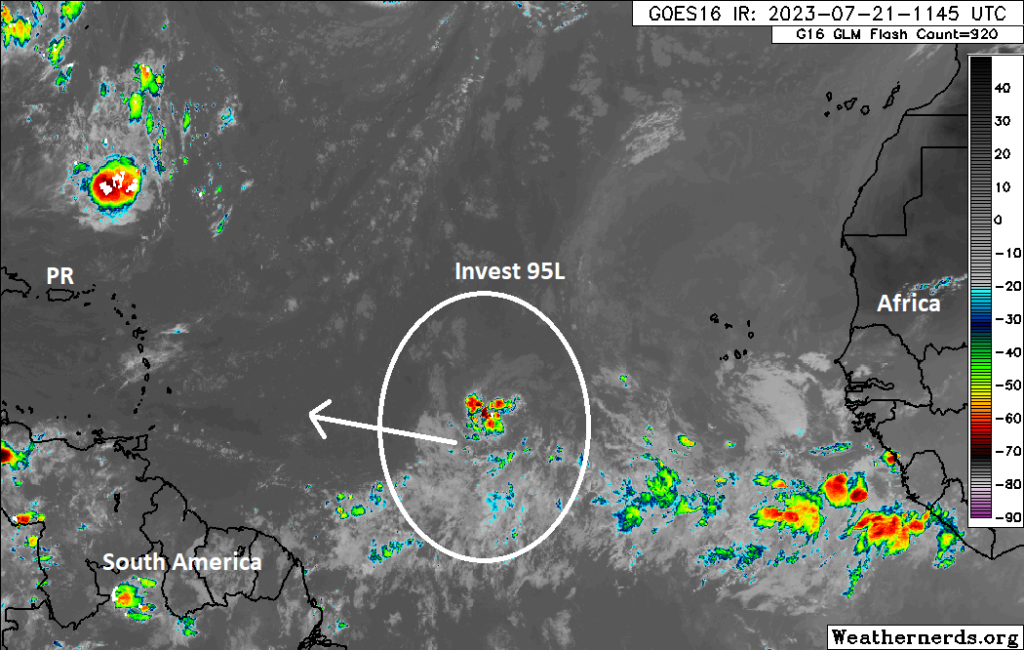 Over the next 3 or 4 days, 95L will not move a whole lot. Basically, at this point it's just trying to get itself together. As we have been noting through the week. this disturbance is going to have to fight off some dry air as a potent dust event pushes across the Atlantic. Since earlier this week, it does look like the dust may ease up or push away somewhat which won't hurt development chances.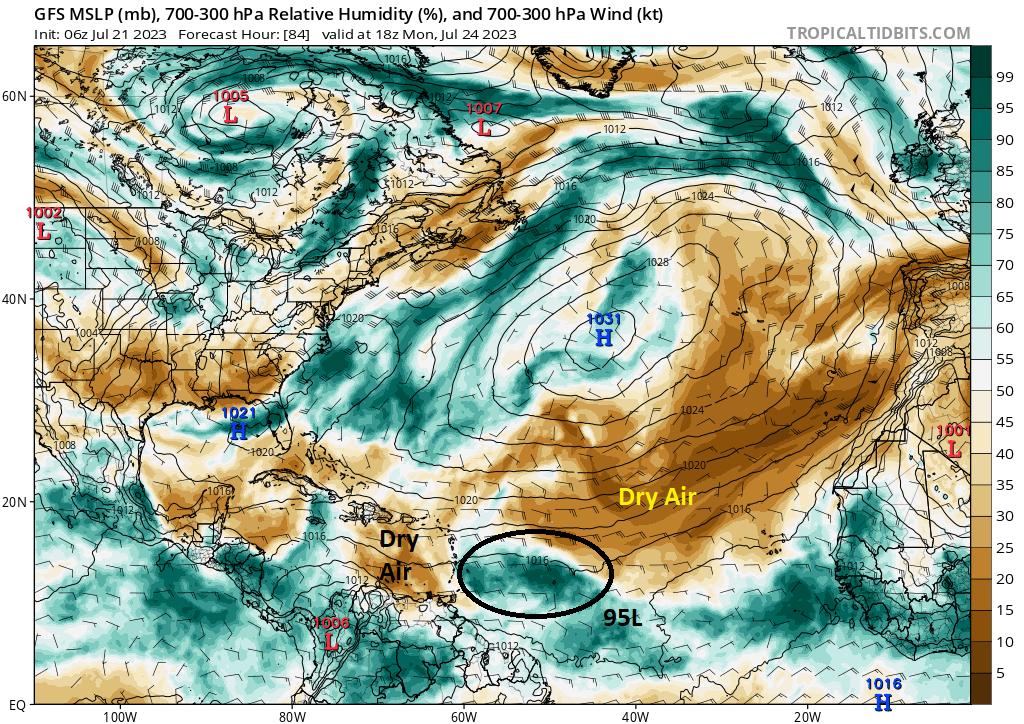 On Monday afternoon, Invest 95L will be several hundred miles east of the Lesser Antilles. It will be somewhat insulated from the drier air surrounding it, though not completely. This strikes me as a system that is going to make a real effort to organize but one that will probably struggle a bit. Wind shear will also be at play here, though it looks a bit less menacing than the dry air to me at this point.
The bottom line: Watch for slow organization from Invest 95L through Monday.
The medium range (days 6 to 10): Watching the MDR
For next week, the main story will continue to be Invest 95L and whatever it decides to do. In general, a track from the Atlantic into the Caribbean seems likely, and it will likely continue to march across the Caribbean next week. I don't want to speculate too much on what comes of this right now because, as noted above, the dry air and to a lesser extent wind shear will probably act to keep this a bit slow to really get going. Still, it certainly bears watching. Outside of 95L, nothing else is particularly notable.
Fantasyland (beyond day 10): More Atlantic noise?
It is tough to really pin down anything specific behind Invest 95L, but it seems like there will be some noise to consider out in fantasyland. The Atlantic, in general, should slowly become more hospitable to tropical development so we will continue to keep eyes on things.