One-sentence summary
Invest 95L is running out of time to do much, but in addition to future waves off Africa, we are keeping an eye on another feature northeast of the Bahamas that got outlined for possible development late yesterday by the National Hurricane Center.
Happening now: Southwest Atlantic is the hot spot
Just to tie a ribbon on Invest 95L (for now at least), the NHC has dropped 7-day odds of development to 10 percent. Surely not zero, but getting closer. This morning, 95L is producing showers and thunderstorms in the Lesser Antilles. The Caribbean is loaded with wind shear right now, so it seems fair to say that 95L has a steep uphill battle ahead.
Meanwhile, northeast of the Bahamas, there's a rather beefy area of thunderstorms.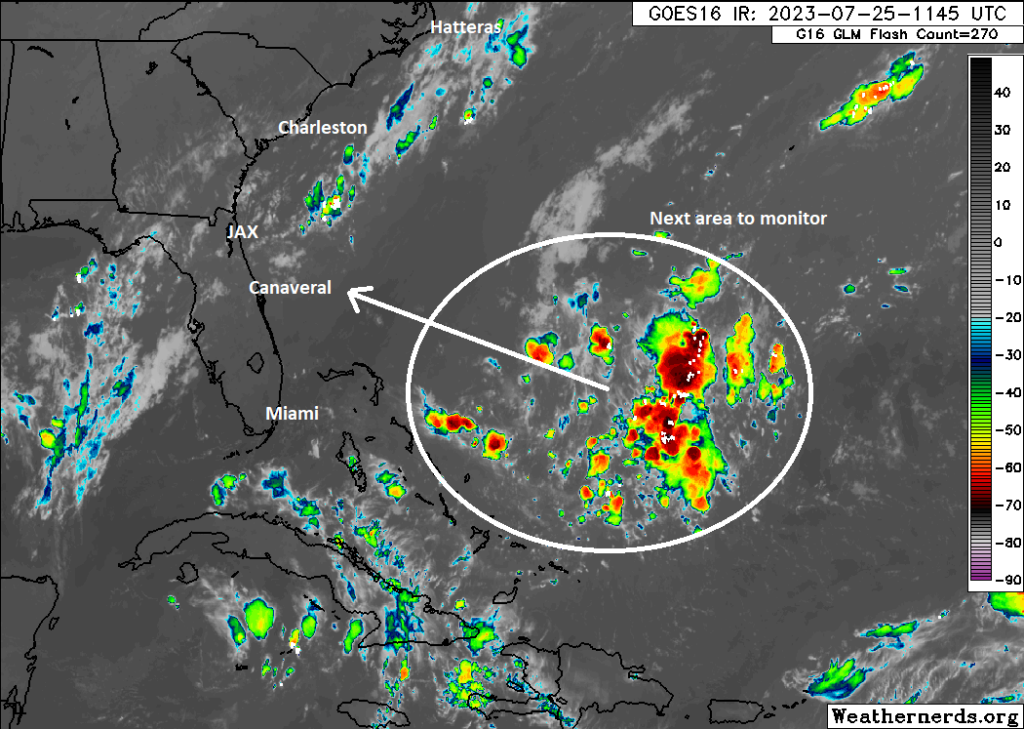 While the NHC only gives it about a 20 percent chance of development over the next 5 to 7 days, it certainly is worth keeping an eye on as it comes west. Right now, it has no real surface reflection, so despite looking a bit menacing on satellite, this is nowhere near ready to go. Wind shear may be a serious mitigating factor that keeps this thing from getting going, but dry air should not be a serious factor.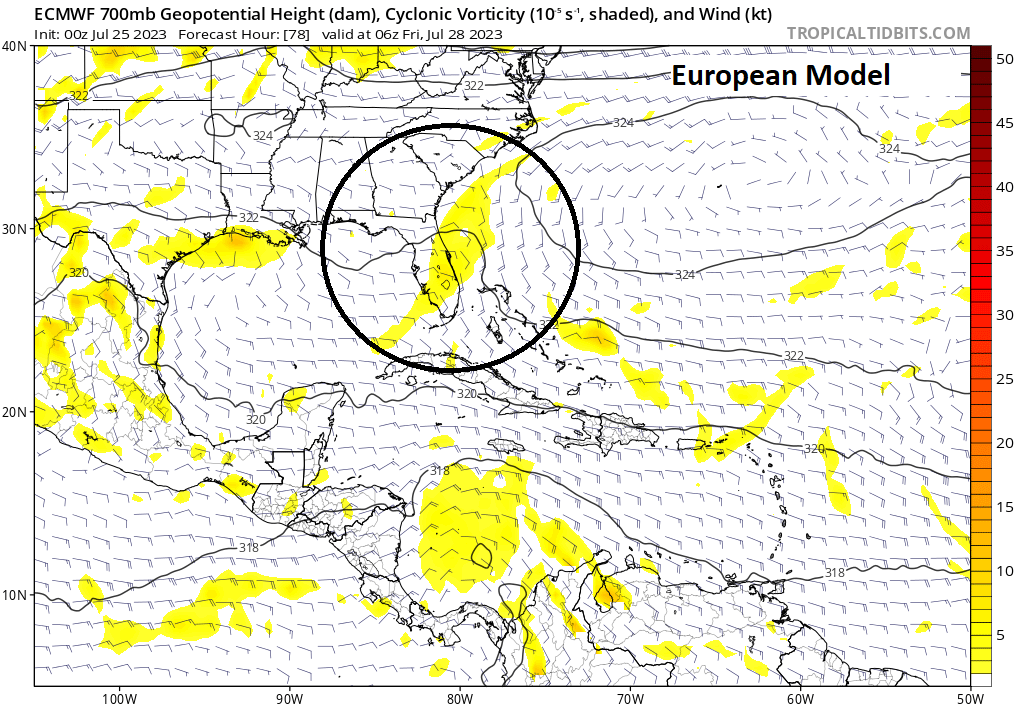 It's moving across a region of warm water temperatures, right around 85 to 86 degrees, which will get warmer closer to the U.S. coast. So, it has an opportunity here. Not to say that this has a great chance to develop significantly (and you can see from the model images above that neither the GFS or the Euro really tighten this one up at all), but it's an item that stands out more today than previously. Regardless, it appears showers and thunderstorms will be on the increase Friday or this weekend in Florida. There is some chance this could make it into the Gulf, but that also remains to be seen. So we'll keep an eye on it into the end of the week.
The medium range (days 6 to 10): Still watching off Africa
Our main medium range area to watch continues to be off Africa, as we watch waves emerge off the continent. I still think the next emergent wave has the best chance to emerge from the morass as the system to watch.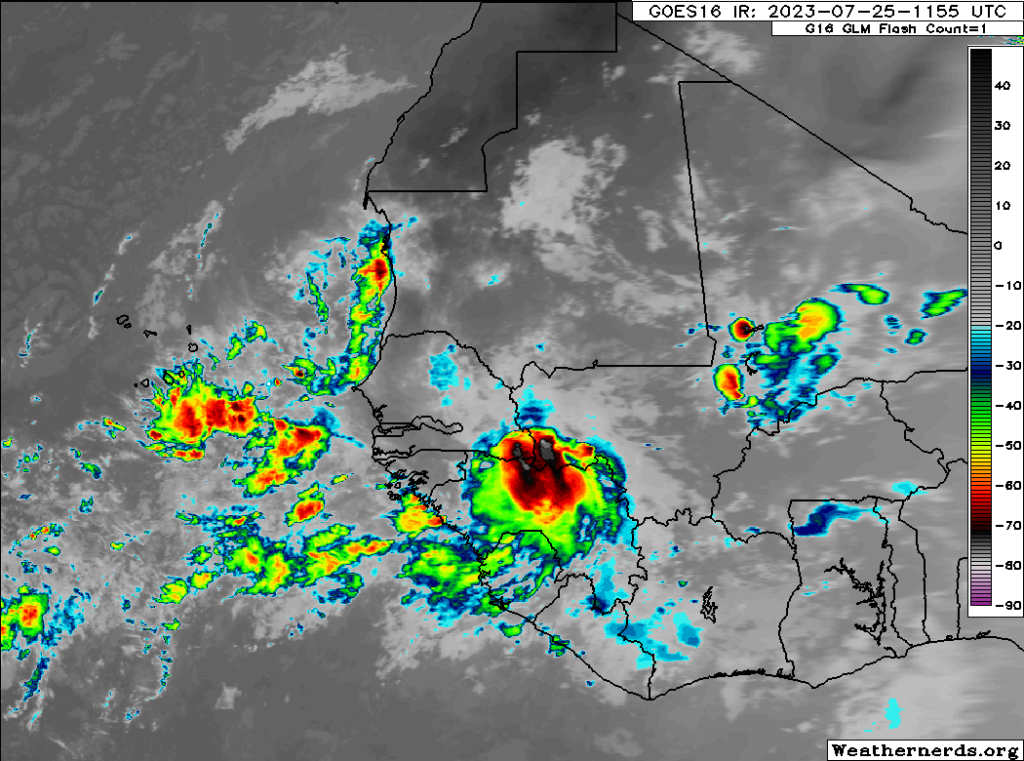 But exactly what comes of this stuff remains to be seen. The overall background state of the Atlantic should begin to become a good bit more hospitable to systems this weekend and next week. In other words, there should be a general reduction in shear and dry air. This guarantees nothing, but it does seem to suggest that something out of these emerging waves is possible. Modeling continues to bounce around and tells us nothing of much value right now, except that chances of development from this area are not zero.
Fantasyland (beyond day 10): Just keep watching
We've covered most of the bases today in the first couple sections. Anything beyond day 10 would likely come from those items, so we'll keep watch and keep you posted.