One-sentence summary
There are a couple of areas that we're watching, but overall things are fairly quiet for July with no imminent threats to land; however we're now just six days away from August and at some point the switch is going to flip.
Happening now: Not too much, thankfully
We're watching a (very) poorly defined area of thunderstorms near the Bahamas that Matt mentioned yesterday. However the odds are still stacked against this becoming something to worry about. So I want to talk a little bit more about climatology today.
We're still about three weeks away from when we typically would expect the Atlantic tropics to come alive. This often happens around mid-August, when sea surface temperatures near their summer peak, wind shear reaches a nadir across much of the Atlantic, Caribbean and Gulf of Mexico areas we're concerned about, and tropical lows move off the Africa coast with some regularity. This period is easily visible when we look at historical activity in the Atlantic, typically running from August 10 to around October 20.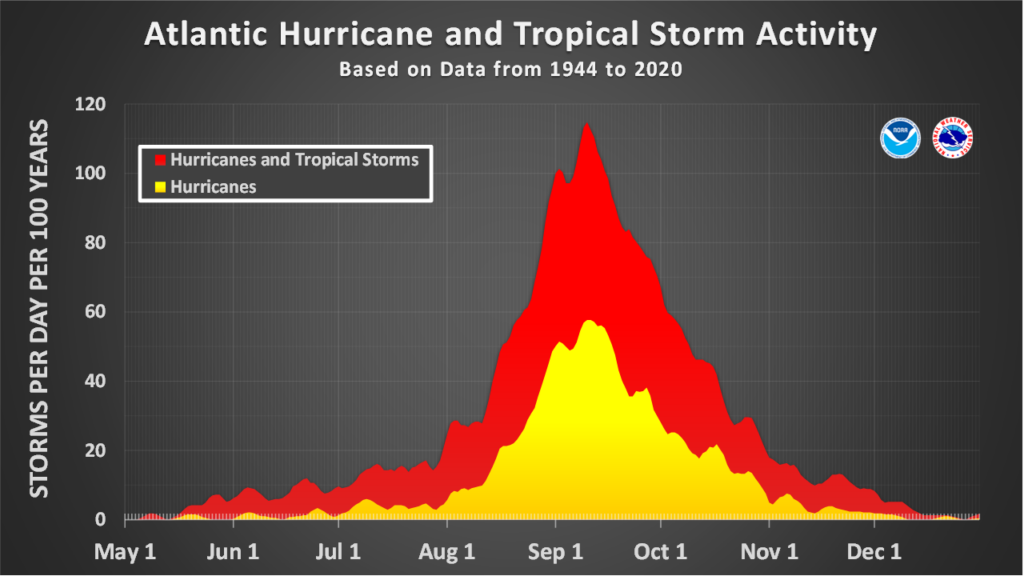 The past offers no guarantee for what will happen in the year 2023, of course. Already sea surface temperatures are absolutely sizzling in the Atlantic and Gulf of Mexico, and are plenty warm to support the development and strengthening of tropical systems. We are also (see next item below) starting to see tropical waves moving off the coast of Africa with a bit more frequency.
What's been holding us back so far this year has been El Niño, and its tendency to keep wind shear levels in the Atlantic above normal. We're going to really need that pattern to hold on this summer, or else the Atlantic basin is likely going to explode with activity in about two or three weeks.
The medium range (days 6 to 10): A new contender emerges
As expected, the National Hurricane Center has started to track a tropical wave that recently moved off of Africa into the Atlantic Ocean. The global models are somewhat bullish on this system as it moves westward across the Atlantic Ocean, and it may develop into a tropical storm in five to seven days, or so.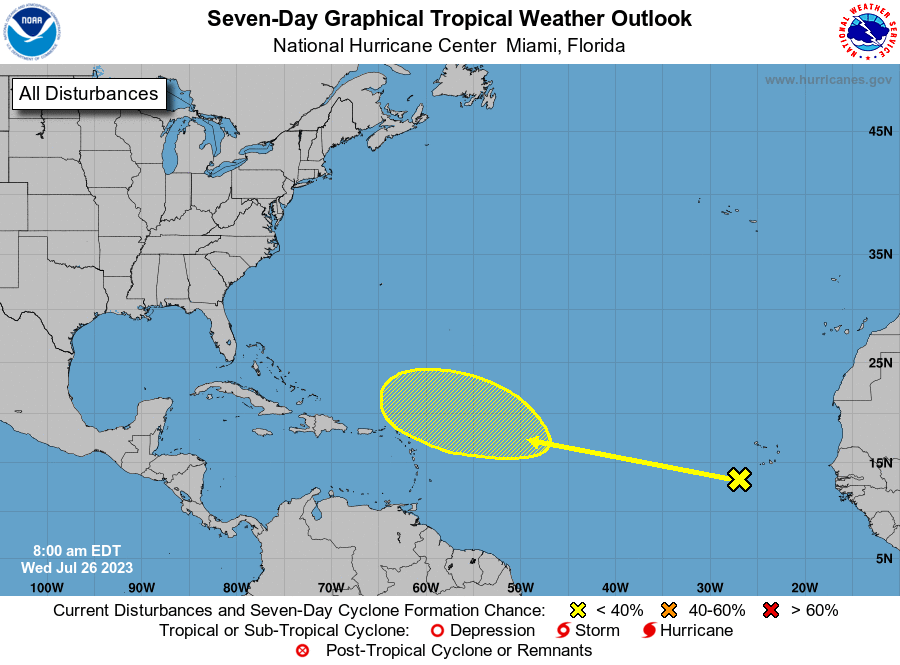 The most likely scenario for this system, however, is that it curves to the north before threatening the Caribbean Sea or continental United States, but we'll continue watching it all the same.
Fantasyland (beyond day 10): Happily quiet
There's not much else out there, even in the fevered minds of the global models 10 days or later from now. That will change, so for now we're embracing the quietude.