One-sentence summary
We continue to watch the rain potential from Invest 97L as it tracks toward Central America, while in the U.S., an atmospheric river event will bring locally heavy rain to the Northwest.
Invest 97L: Still watching development chances, but focused more on rainfall
I think we've got a bit of a good news/bad news update this morning. The good news is that Invest 97L looks as if it will not be following earlier GFS operational runs, which had this exploding in the southwest Caribbean. Rather, it will be sort of slow getting its act together. The hope is that this will lower the ceiling on 97L's potential intensity.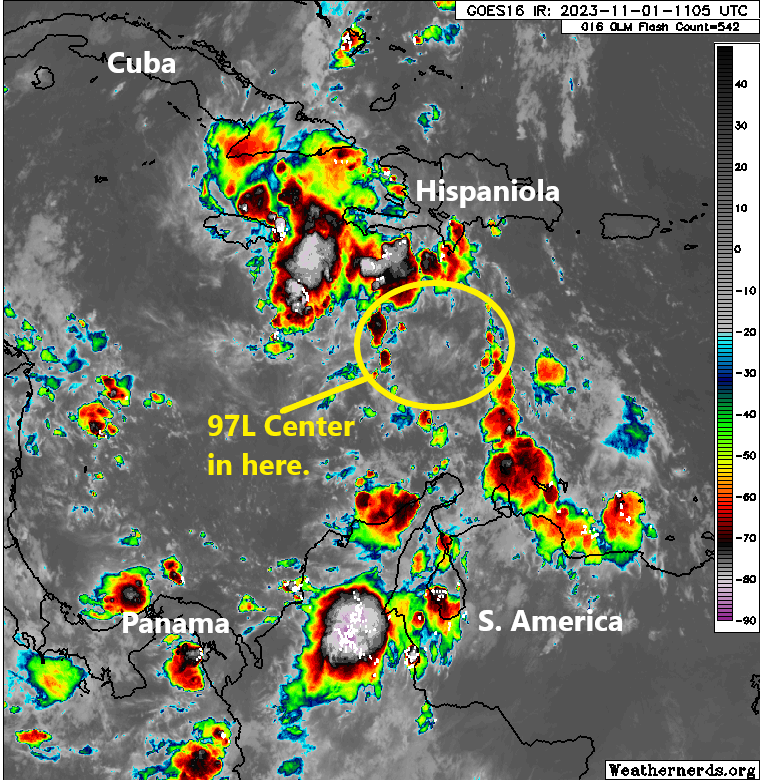 In fact, odds of development from the National Hurricane Center have dropped to 50 percent today.
The bad news is that we are still looking at a pretty substantial rain event for portions of Central America, particularly along the coast along the Gulf of Honduras. How much rain? Well, if you believe most model guidance, it should be double digit totals spread out over a few days.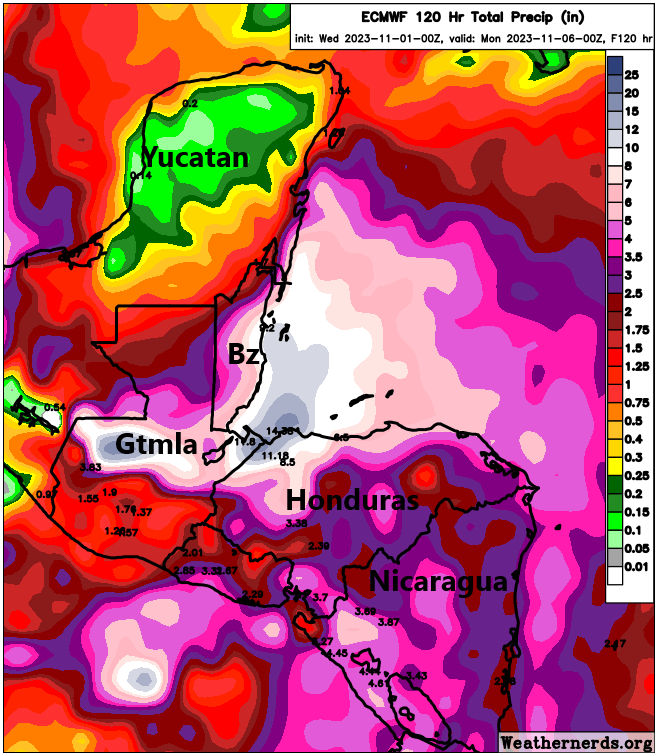 This will be capable of causing flooding, mudslides, and general problems. So regardless of what Invest 97L does, at the very least, it should be a significant rainstorm for portions of coastal Honduras, Guatemala, and Belize, as well as perhaps the southern coastal Yucatan and portions of Nicaragua.
In general, 97L will track west or west-southwest over the next few days on a beeline toward Honduras or Nicaragua. We'll keep tabs on this over the coming days just in case anything changes and obviously to monitor the flooding risks in Central America.
Elsewhere: Moderate to strong atmospheric river event for the Pac Northwest
Pilar is now on its way out to sea in the Pacific and should no longer be an issue for land.
Some residual rain or localized flooding is possible on the Pacific side of Central America between El Salvador and Costa Rica before things clear out. At this point, impacts from 97L should stay on the Caribbean side of the coast.
Atmospheric river for the Northwest
An atmospheric river (AR) that looks like it should reach level 3 out of 5 on the AR scale will come ashore in Washington or Oregon later this week. ARs of that magnitude are considered strong but offer a general balance of positive and hazardous impacts. Not quite Goldilocks.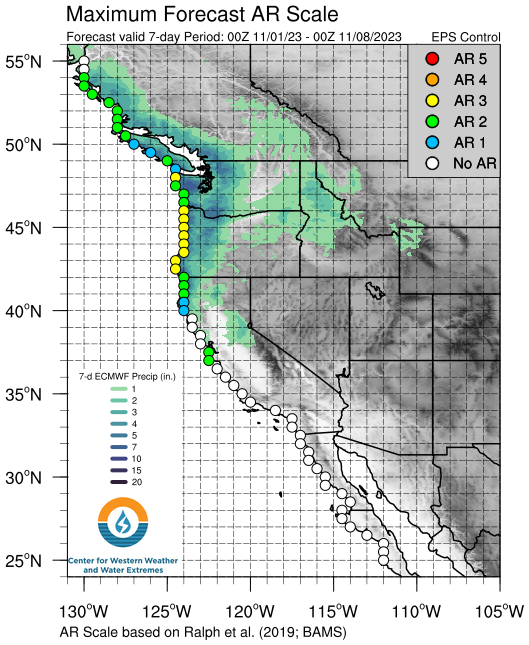 Widespread flooding is not expected, but some localized urban or small stream flooding is possible. The NWS in Seattle has identified the Skokomish River near Potlatch as a possible flooding candidate as well. Rainfall totals are expected to be on the order of 2 to 5 inches with round one that comes ashore tonight into tomorrow.
Snow levels will be high with this event, so you will be mainly talking rain below 8,000 to 10,000 feet. A second atmospheric river (a weaker one) will arrive Saturday and perhaps a third round follows Monday. But the more potent one will be tonight into tomorrow. When all is said and done next week, look for about 2 to 5 inches of rain in the Seattle and Vancouver, BC areas, 3 to 5 inches in the Portland area, and higher amounts at the coast and in the Cascades.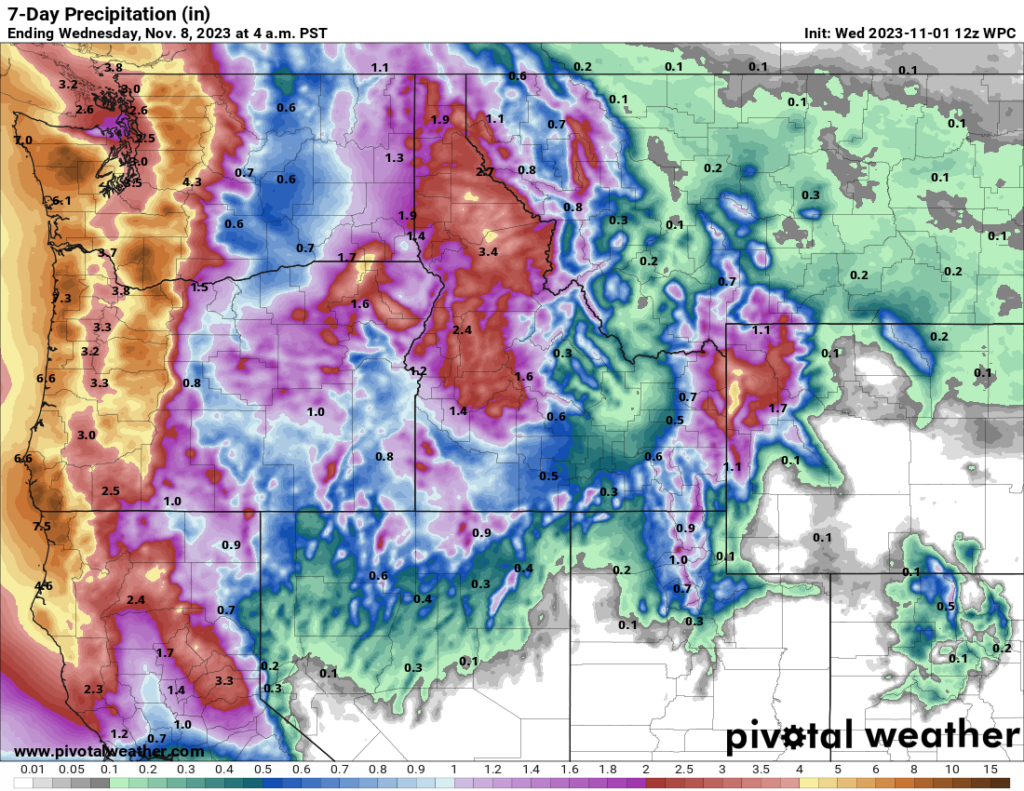 Early season chill
Elsewhere, record cold continues in parts of the Appalachians and Deep South tomorrow morning before things begin settling. One impressive record of note may occur in Caribou, Maine which is forecast to hit 12 degrees tonight and Thursday morning. This would be the second earliest date they've been this cold. The only time better was when they hit 12 degrees back on November 1, 1972.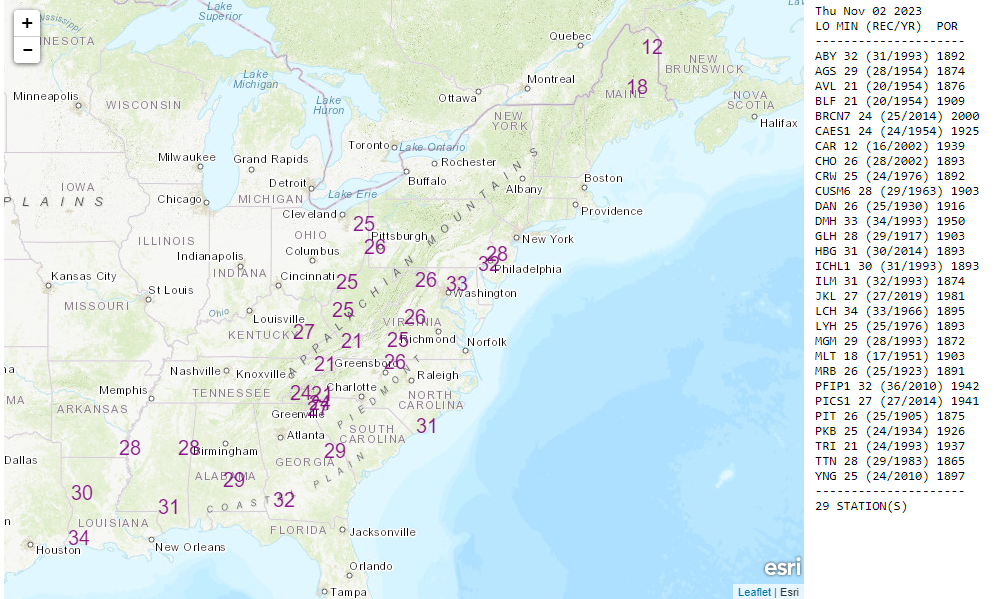 Brrr! More tomorrow.