One-sentence summary
Invest 94L in the Atlantic is struggling as it continues to plod west toward the Caribbean, while Invest 90E in the Pacific has some potential to develop and impact Mexico in the next 7 to 10 days.
Tropical Outlook: Invest 94L's on-again/off-again potential
It's been interesting to watch Invest 94L over the last several days. We've seen cycles of model runs that are quite bullish on development, followed up by cycles of model runs that are not. We are currently in the latter, where model support has waned for Invest 94L's development. That's not say it's impossible (the NHC still gives it 70% odds over the next week), but it is not looking nearly as robust as it did late last week.
On satellite this morning, you can see the convection (thunderstorm activity) this morning around 94L struggling a bit. There is no organization to this. It looked far better on Saturday, then collapsed yesterday. And here we are. Over the next 2 to 3 days it should plod west and will probably wax and wane in organization.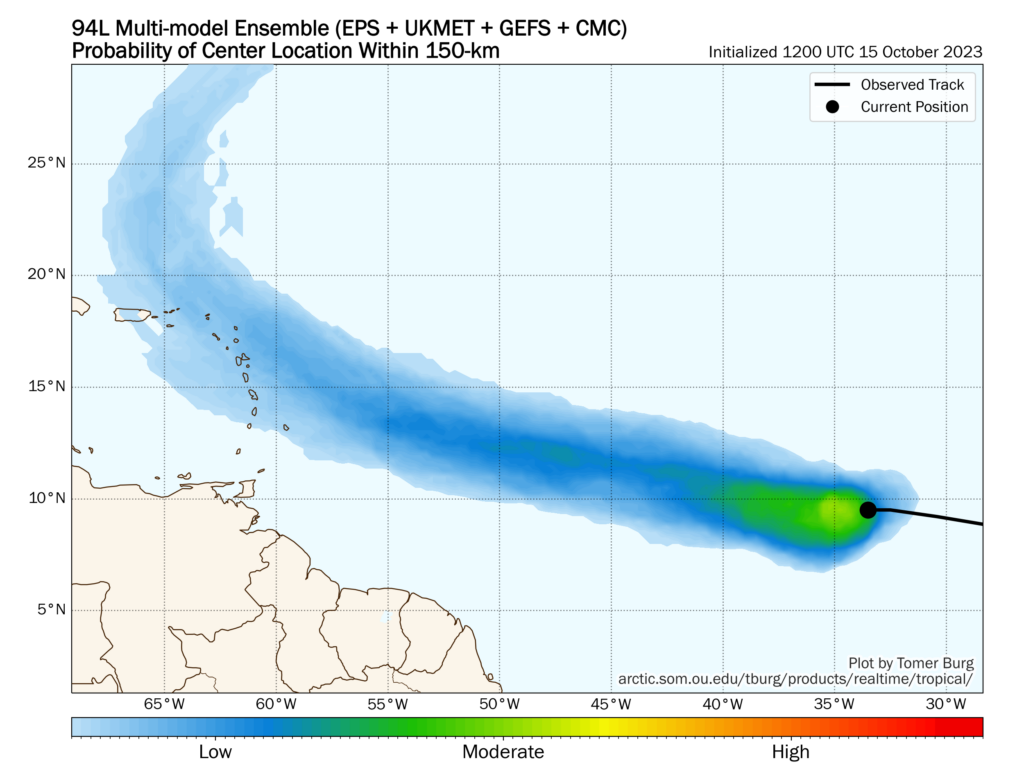 Folks in the islands probably want to continue to monitor the progress of 94L, as it almost certainly tracks in that direction. Overall, 94L certainly looks less menacing than last week. But it still has a chance at becoming a tropical storm or better. Beyond the islands, 94L would probably turn north and eventually out to sea, assuming it organizes. We'll keep an eye on it this week.
Elsewhere, Sean finally met its demise late last night. Sean tied for the 6th least amount of generated ACE this season in the Atlantic meaning it was not much of a storm. There are no current signs of any further activity behind Sean's remnants and Invest 94L at this time.
Pacific outlook
The most interesting of the potential tropical systems in the Atlantic or Pacific is probably in the Pacific. Invest 90E seems likely to develop over the next couple days as it meanders over the open Pacific. Steering currents do suggest that this one will shift back north and eventually east toward the coast of Mexico at some point, so this bears close watching there.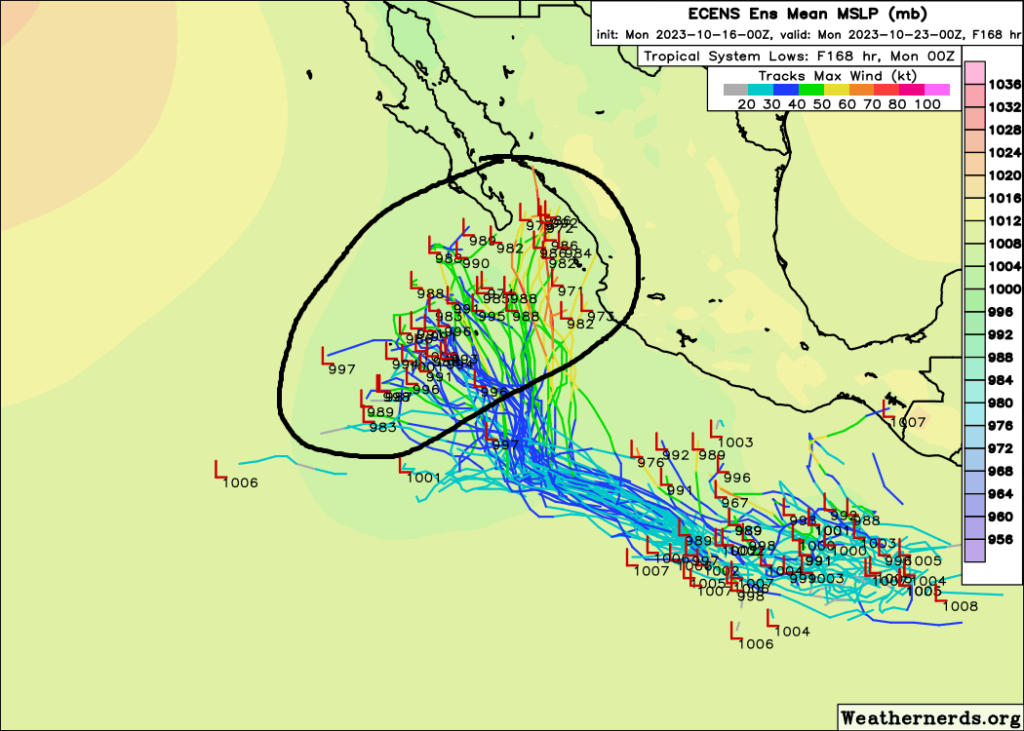 Much like in the Atlantic, a weaker storm would probably plod farther out to sea, whereas one that organizes more quickly would be apt to turn north and eventually northeast. Right now, given that 90E has pretty robust thunderstorm activity, the money may be on the latter outcome. We'll see what we've got here over the next few days.
U.S. Weather update: Quiet but warming
We will have a pretty quiet week across the country this week, with no real serious weather to speak of. We will likely have some warm temperatures building out of the West, with some record highs and a number of record warm minimum temperatures later in the week.
Otherwise, it looks pretty quiet for most of this week across the country!