Good afternoon. We hope everyone is having a great Father's Day—here in Houston I am enjoying some time with the family but this face-melting heat and humidity is something else. The situation is little different out across the Atlantic tropics, where sea surface temperatures are at or near record levels for this time of year. And lo and behold, the warm tropics are producing uncharacteristically robust activity for mid-June. Hence this post on a holiday weekend.
An area of interest, known for now as Invest 92L, has continued to show signs of organization today as thunderstorm activity increases and it passes through an area of relatively low wind shear. As a result, the National Hurricane Center now gives the system a 90 percent chance of becoming a tropical depression or tropical storm in the next two days. In all likelihood, we're looking at Tropical Storm Bret by early next week. In other words, I'd bet on Bret. Sorry for the dad joke, but today is Father's Day you know.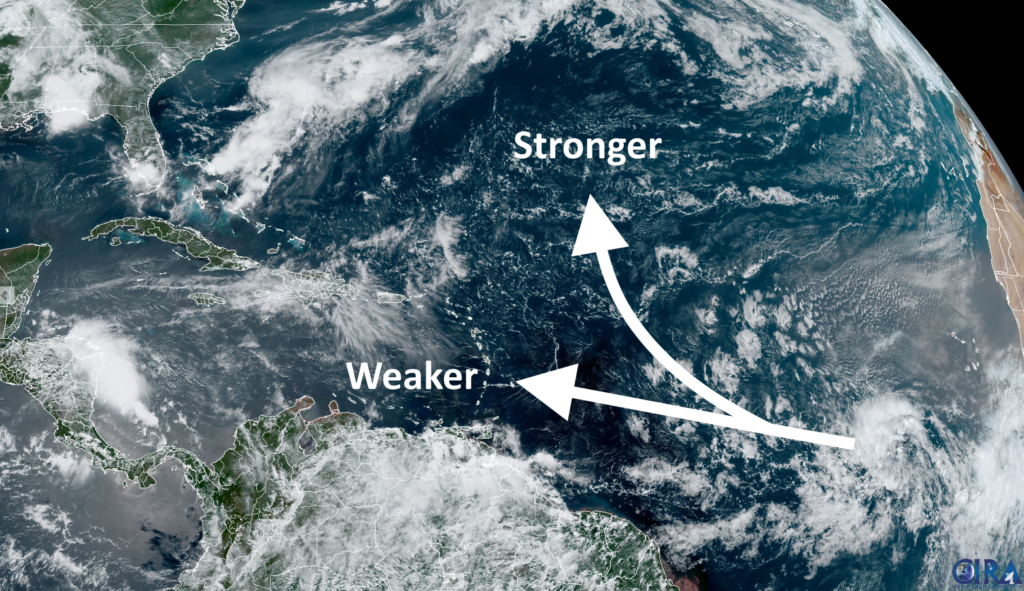 This tropical system should continue to have a reasonably favorable environment for strengthening into the middle part of next week as it continues to track westward across the tropical Atlantic, toward the Windward Islands. After that? Well, if the storm continues trucking westward it will eventually face more hostile conditions. This means that a tropical storm could move into the Eastern Caribbean Sea by Thursday or so, but then likely weaken. The other scenario is that the storm begins to turn more northerly before entering the Caribbean Sea. Along this path the tropical system would find more favorable conditions, but should spin harmlessly out in the ocean.
The bottom line is that if you're in (or traveling to) the Windward or Leeward Islands—basically from the Virgin Islands all the way south to Barbados—it's worth keeping an eye on this system. I don't think anything too troublesome is coming, but the Atlantic is very warm so it's worth monitoring. As for other parts of the Atlantic basin, including the United States, this probably is not anything more than a curiosity. We'll have bigger fish to fry later this season, no doubt.