One-sentence summary
Idalia make landfall near Keaton Beach, Florida, at 7:45 am ET this morning as a Category 3 hurricane with sustained 125-mph winds. The hurricane will continue to produce significant impacts on Florida and other southern states for about the next 24 to 36 hours before it exits into the Atlantic Ocean.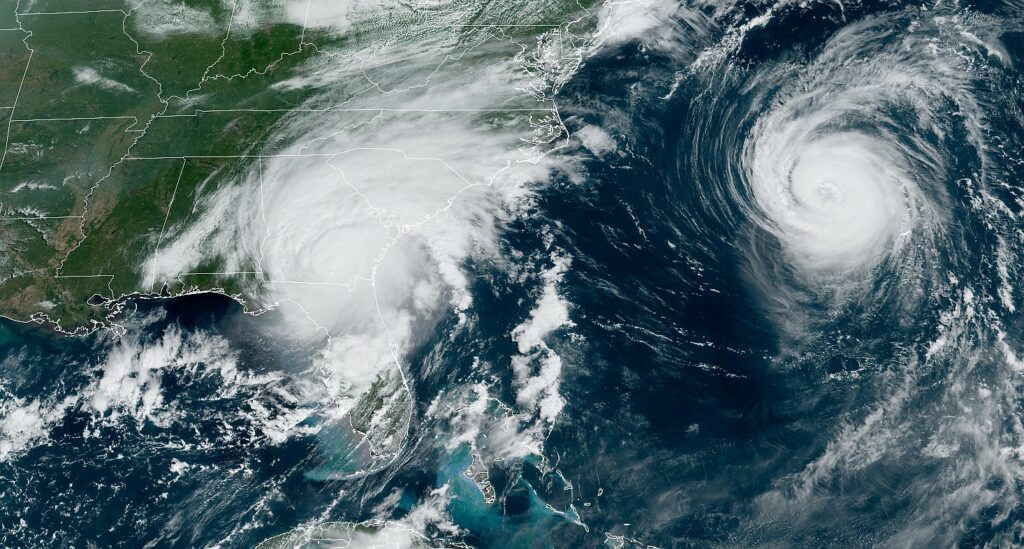 Storm surge
Let's start with storm surge, which has been considerable in Florida's Big Bend area. This part of the state has a relatively low population, but Idalia has still been flooding villages and knocking down trees in northern Florida. Peak storm surge levels were about 10 feet, or higher, in the Keaton Beach areas and further south down the coast, toward Yankeetown. As expected, Idalia came in far enough north of the Tampa region on Florida's Gulf coast to spare that large metro area from its worst effects.
The other area of concern, in terms of surge, is along the coast of South Carolina, particularly near Charleston. Moderate to major flooding is expected in coastal South Carolina later this afternoon when Idalia's storm surge combines with high tide.
Damaging winds
Idalia briefly reached Category 4 status this morning, but started weakening just before landfall early on Wednesday. This weakening was due to the storm undergoing an eyewall replacement cycle, a process by which an older eyewall weakens and a new one forms. After coming ashore, as storms typically do, this interaction with land has rapidly reduced Idalia's maximum sustained winds. As of 11 am ET, the National Hurricane Center says they have fallen to 90 mph.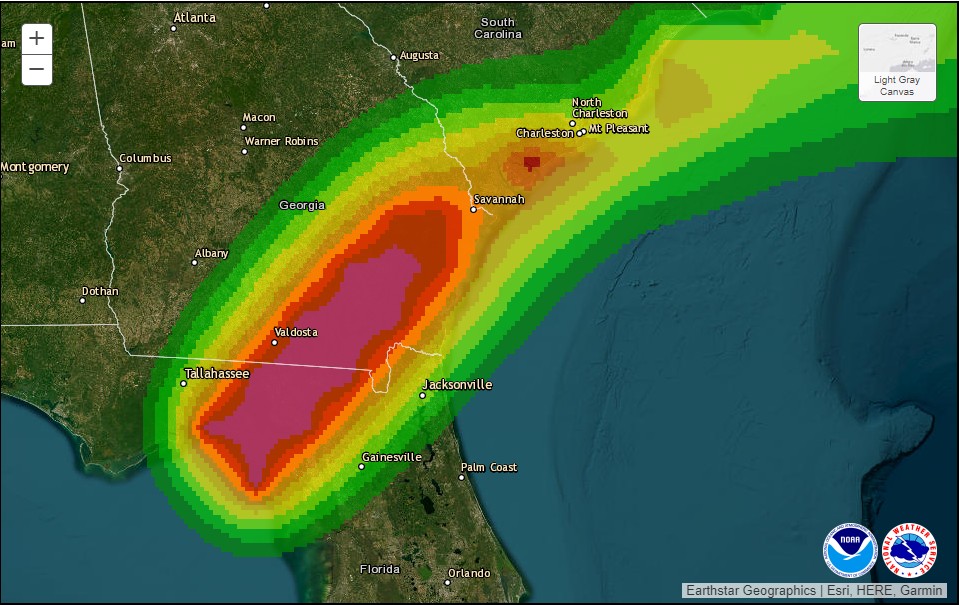 This is still strong enough to uproot trees and down power lines, however. This will be a significant problem in northern Florida, and southern Georgia and South Carolina. Idalia is expected to weaken to just below hurricane strength before moving into the Atlantic Ocean on Thursday morning.
Inland rainfall
Despite Idalia's relatively rapid forward movement, it is still expected to produce a significant amount of rainfall along its track across the Southeastern United States, including North and South Carolina. Some areas may see as much as 6 to 10 inches of rainfall in total, and a major concern is rainfall rates.
Tropical storms can produce some of the most explosive rainfall rates, which quickly back up drainage systems. Already, this morning, there have been reports of 5 inch-per-hour rainfall rates in Southern Georgia, which will cause significant inland flooding.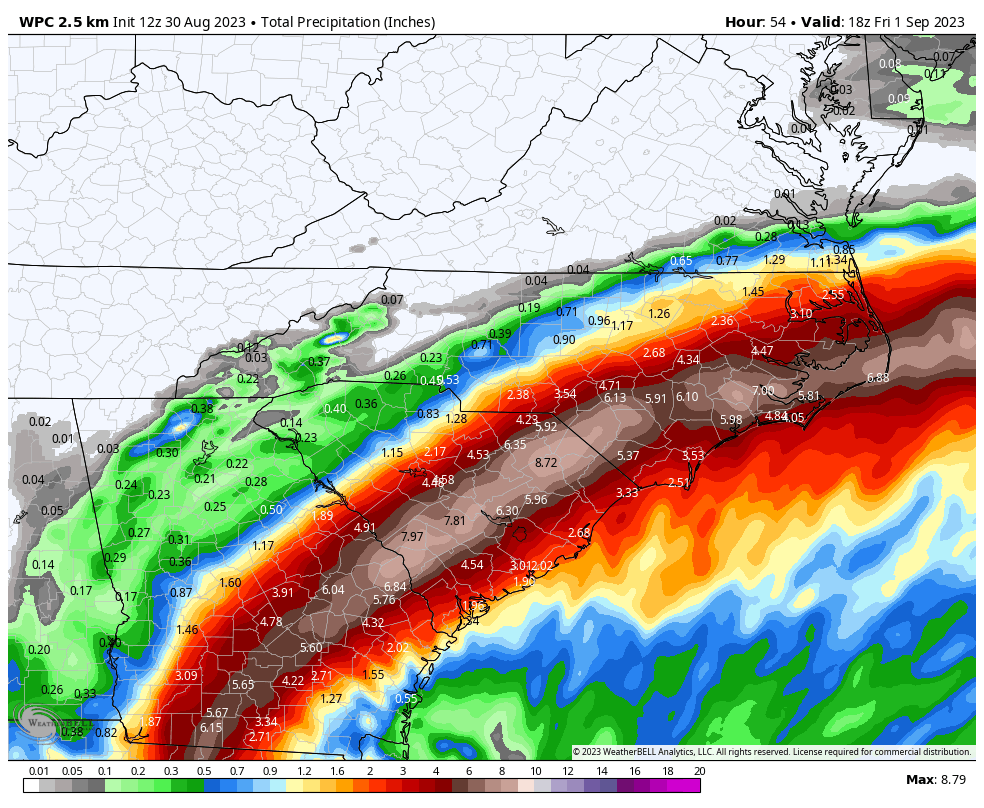 A rare location for such a storm
Meteorologist Steve Bowen has plotted the 21 known hurricanes, since 1851, to strike the Florida peninsula. Many of these storms were clustered in Southern Florida, with only a small handful in the Big Bend region of Florida. The strongest of these, Hurricane Michael, made landfall in 2018 with 160 mph winds.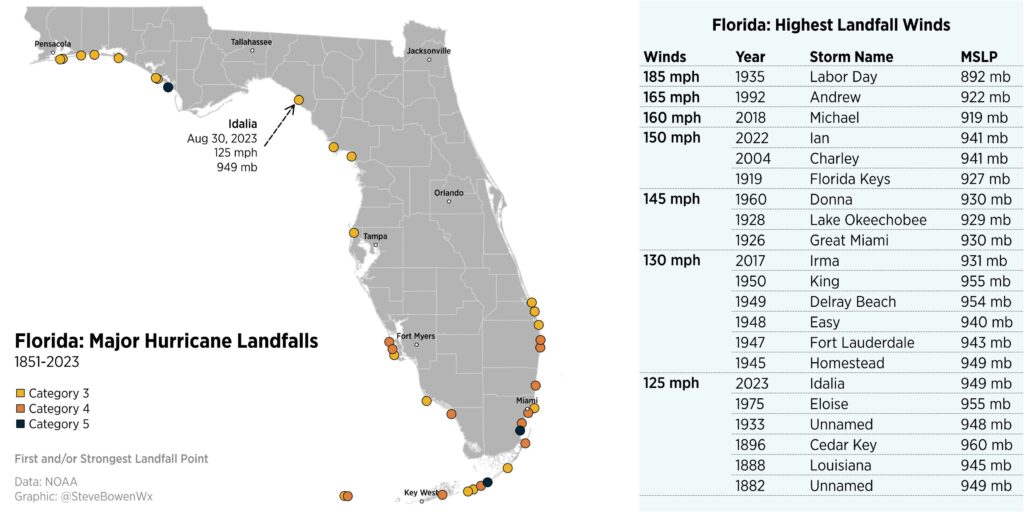 Our next update will be today by around 5 pm Eastern.