One-sentence summary
Subtropical Storm Don was downgraded to a depression yesterday and remains no threat to land, while ex-Hurricane Calvin in the Pacific is tracking toward Hawaii as a tropical storm with some impacts likely.
Happening now: Calvin hobbles toward Hawaii and Don wandering aimlessly
Of most immediate interest, we turn to the Pacific, where former Hurricane Calvin weakened to a tropical storm on Sunday. Calvin is on a course that will bring it fairly close to the Big Island of Hawaii this week, meaning tropical storm conditions are possible there, assuming it can hold on that long. Even if Calvin does weaken, it is likely to bring rough surf and heavy rainfall.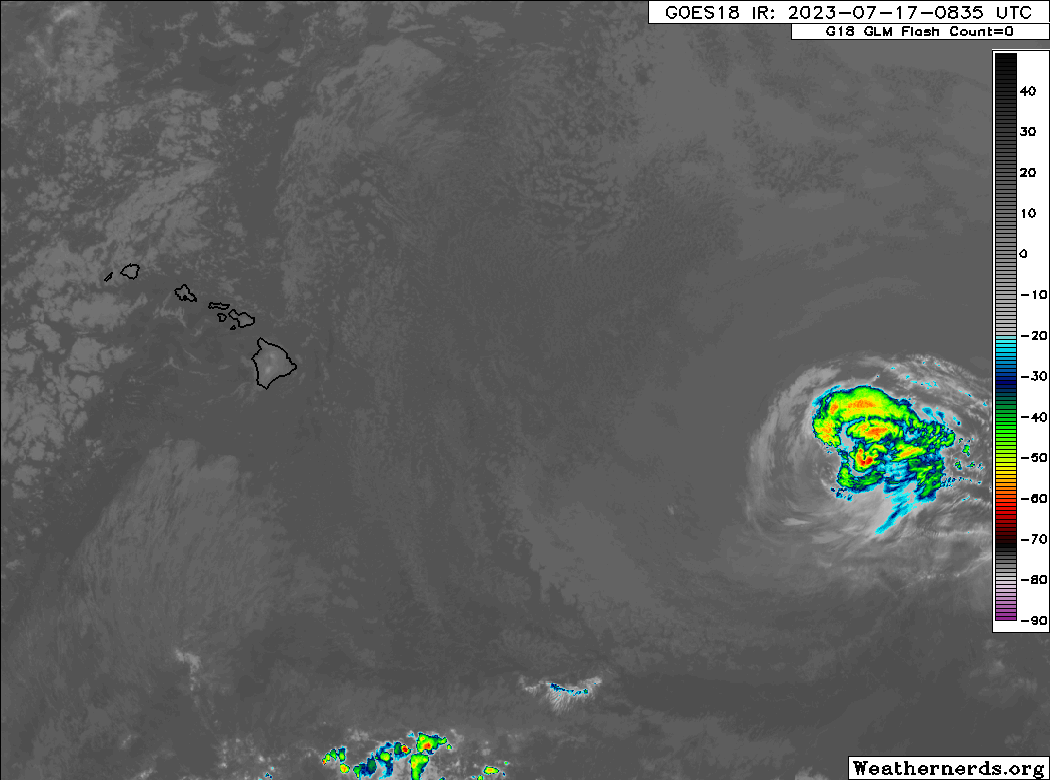 Looking at Calvin on satellite, this is not a particularly strong storm. Maximum winds are 50 mph and continued weakening is expected through tomorrow before it gets to Hawaii. It does have a fair bit of moisture with it, especially on the north and east side which is why portions of Hawaii may be impacted.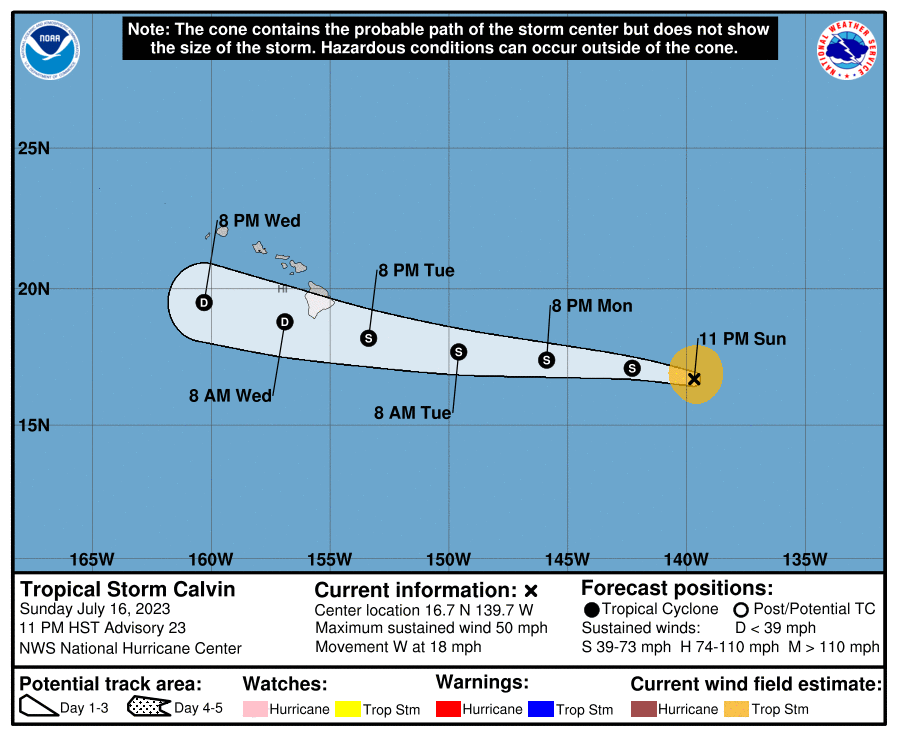 Calvin is currently expected to pass just south of the Big Island, though it remains in the cone. Regardless of the specific track, the impacts should be fairly similar. Rough surf is a given, but also some heavy rain is possible.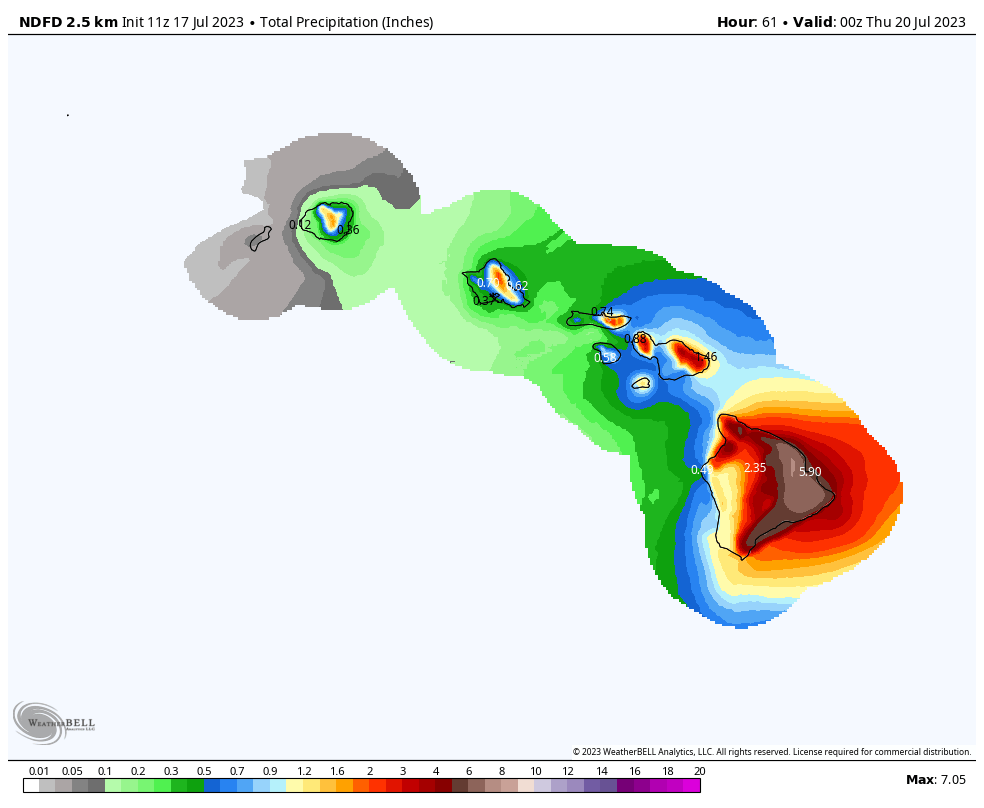 Current forecasts through Wednesday afternoon in Hawaii show anywhere from 3 to 7 inches on the eastern half of the Big Island, with lesser totals on the other islands. Expect Flood and Tropical Storm Watches to go up later today.
Meanwhile, on the Atlantic side of the coin, there is Don, which is just an adorable system.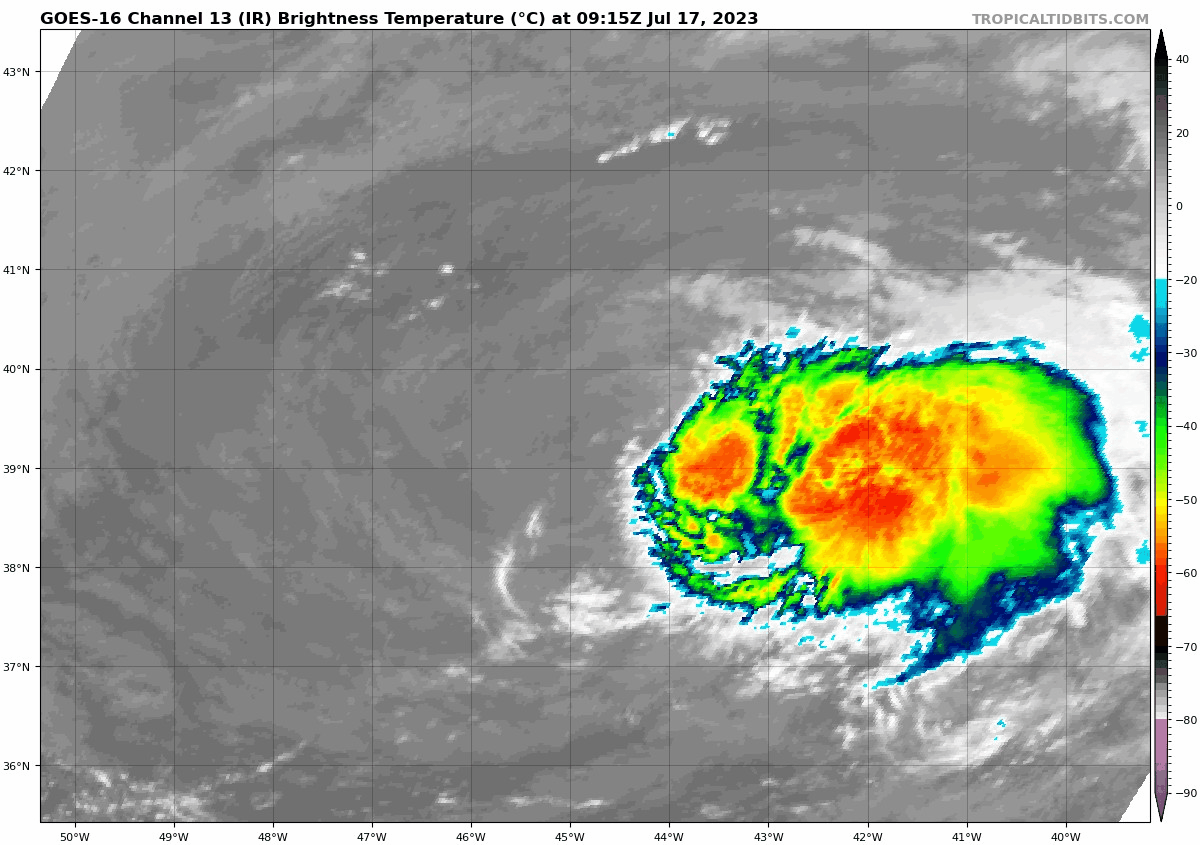 Don is a subtropical depression, and you can see why from the satellite loop above, with general disorganization to its thunderstorms (a lack of bright colors near the swirling center). Speaking of loops, Don intends to do one in the coming days.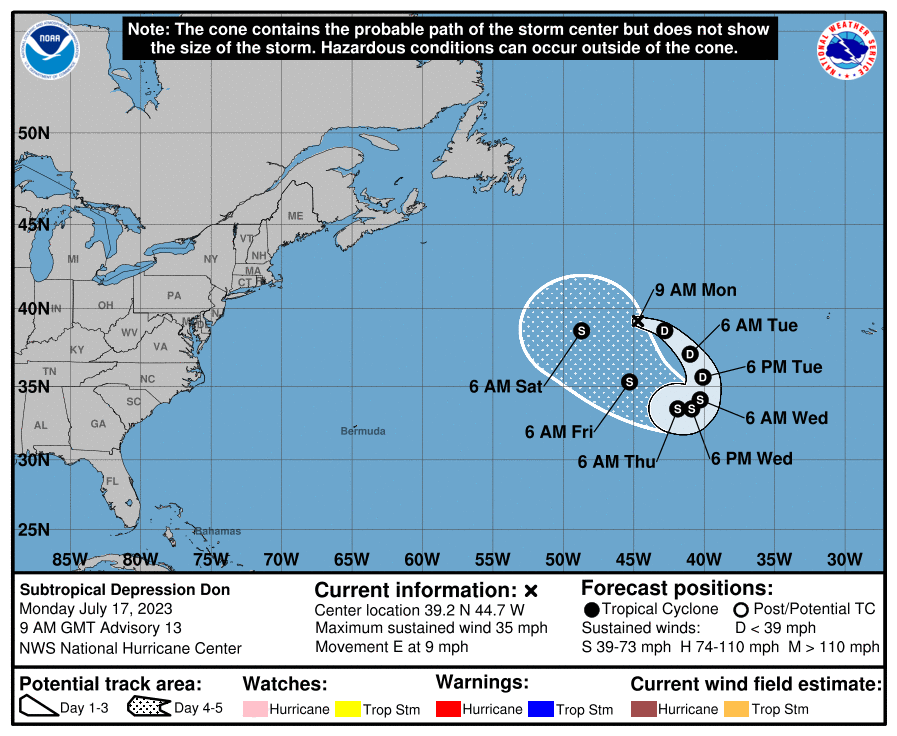 Don should almost do a complete circle when all is said and done, before it takes off out to sea. There is some chance that Don may reform into a subtropical storm later this week, but we'll see.
The medium range (days 6 to 10): Atlantic wave watch
There continues to be some support for a potential Atlantic tropical wave heading into the medium range. We briefly mentioned this on Friday with respect to the wave emerging off Africa then. That has since faltered. I would assume this one will as well but there is some model support for something to perhaps come of this in 6 or 7 days.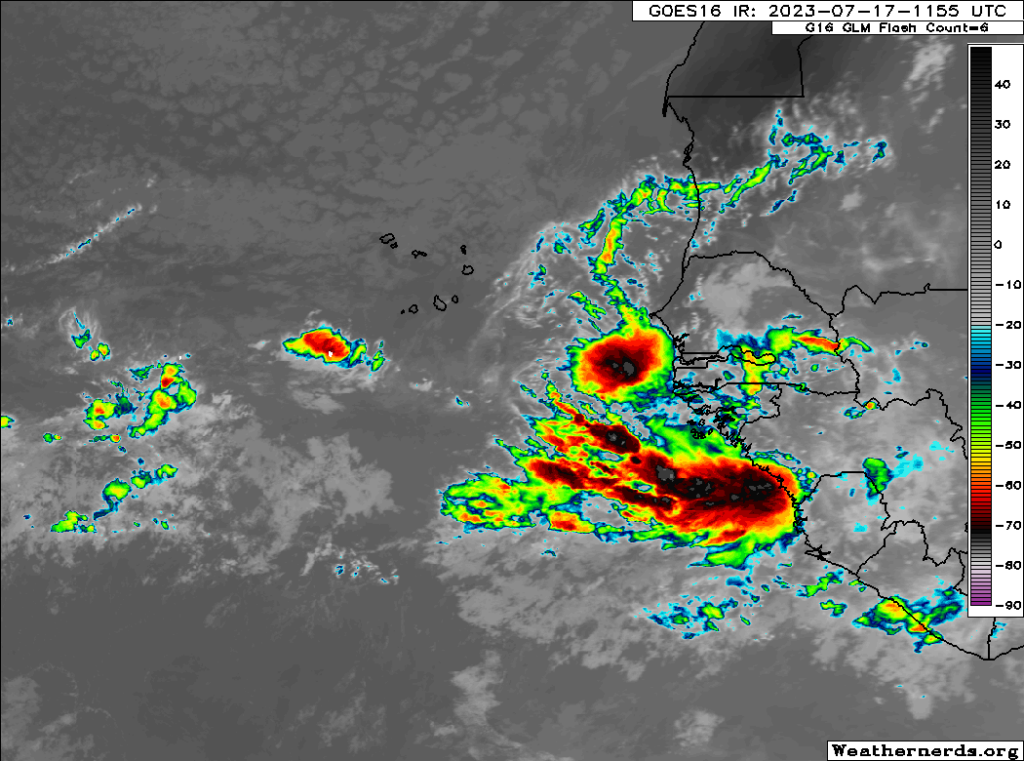 But to be sure, there are some beefy looking waves coming off Africa right now. If that remains the case in 3 to 4 weeks, it may become more likely that we see something come of them. For now, I would not expect additional development through day 10 of the forecast but I would not rule it out entirely.
Fantasyland (beyond day 10): A little noisier
The extended reaches of the forecast push us into August now, closer to the ramp up in typical hurricane season activity. The GFS model has at times taken that wave we discussed in the medium range section and brought it toward the U.S. or Caribbean islands as a coherent storm in the day 10+ period. But it remains sort of on its own, so we will ignore it specifically for now. Outside of that, there is nothing in particular to pin down.
We had no storms in August of 2022, but based on what we see happening in the atmosphere to kick off August, we would not expect a repeat of that quiet in 2023. Nothing specific to hone in on yet, but we'll keep you posted.