One-sentence summary
We continue to expect a fairly quiet 10 days ahead.
Happening now: Gulf busy, but not organized
Late yesterday, the Gulf of Mexico started to do some Gulf of Mexico things with a weak circulation trying to show up off the coast of Mexico or South Texas. Today that remains disorganized, albeit agitated.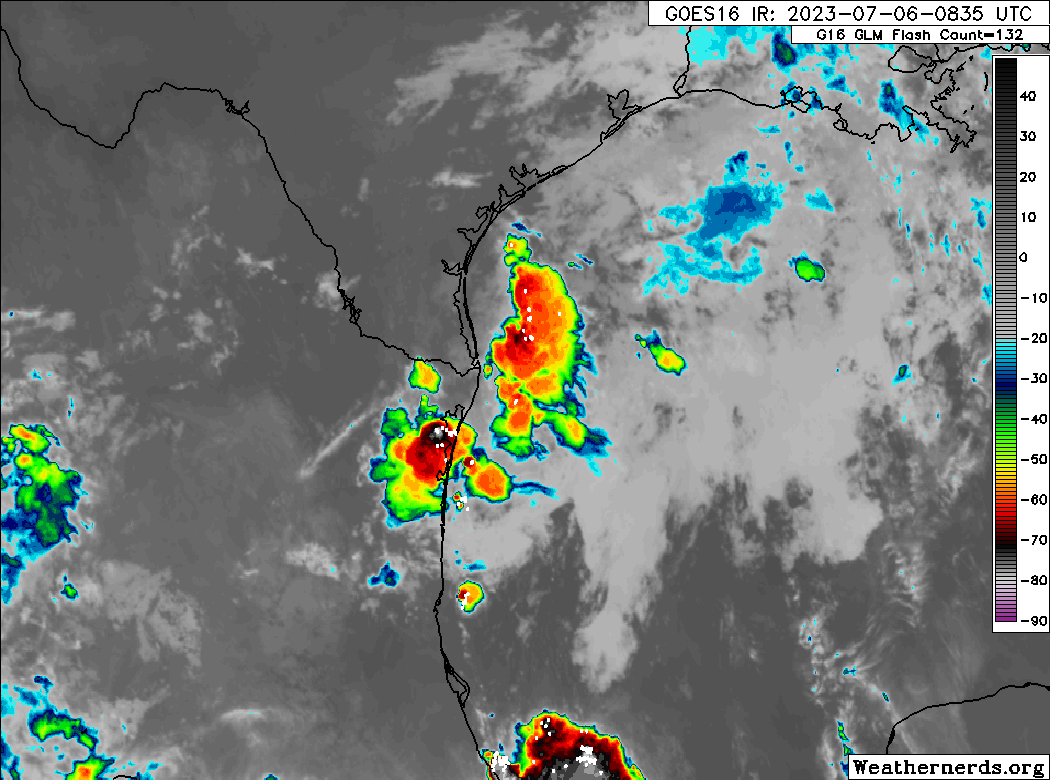 Some eagle-eyed readers may recall the GFS operational model insisting that something would develop in the Gulf about 10 days ago. As is often the case, it was incorrect but had some ideas you could take from what it showed.
I'm mainly writing about this because there is not much else to discuss today. But it's illustrative! Nothing has come of this one, of course. There has not been any real risk anything would. It will continue to produce scattered thunderstorms over coastal Mexico and Texas today and shift northward tomorrow. But it does underscore how we always like to watch the Gulf during hurricane season. All it takes is one batch of poorly forecast thunderstorms to lead to a surprise outcome. Thankfully, this won't be it. But if we say "Still, it's a good idea to keep tabs on the Gulf," we aren't just doing it to entertain ourselves!
The medium-range (days 6-10): Nothing
It's quiet.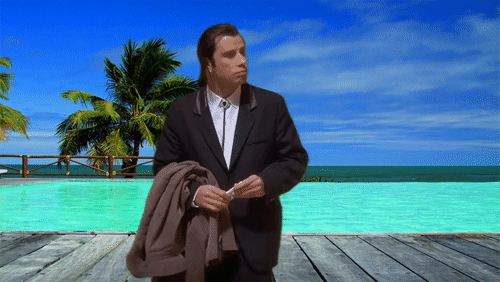 Fantasyland (beyond day 10): Nothing, but in purple
It looks as if this pattern of high shear, dry air, and minimal activity will continue deep into July. Right now, we don't see anything of note out there in the models.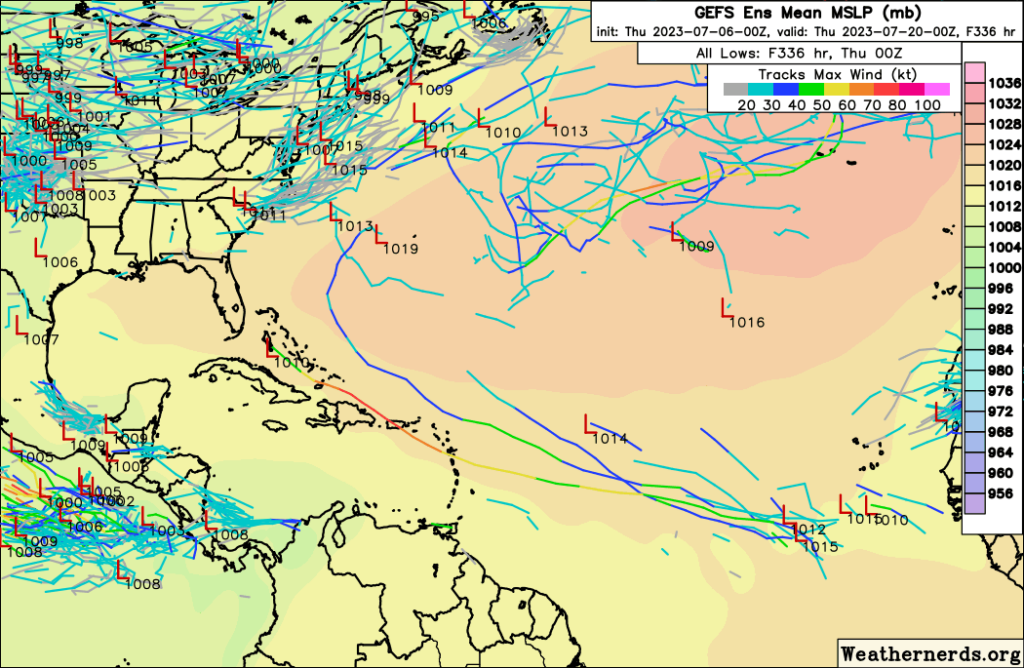 If we look at the GFS ensemble, which is a tweaked version of the GFS model run over 30 times, it seems quiet for the next two weeks. We can't even really buy many rogue ensemble members right now that spit out anything of significance. That's good news for us all.
Tomorrow, we'll fill the void with a few nuggets about July history in the Atlantic basin.