One-sentence summary
The Atlantic is beginning to ease into more of a typical, somewhat quieter pattern for now, while the Pacific wakes up from slumber.
Happening now: Yo Adrian!
Not a whole lot to discuss in the Atlantic today, as shear and dust dominate things. Cindy's remnants are done. We're now watching a second disturbance east of there that has a very low chance at development. The chances of that have fallen since the weekend though.
We're not always going to talk about the Pacific, but hey, it's the first storm of the season for that basin, so let's take a look at Adrian.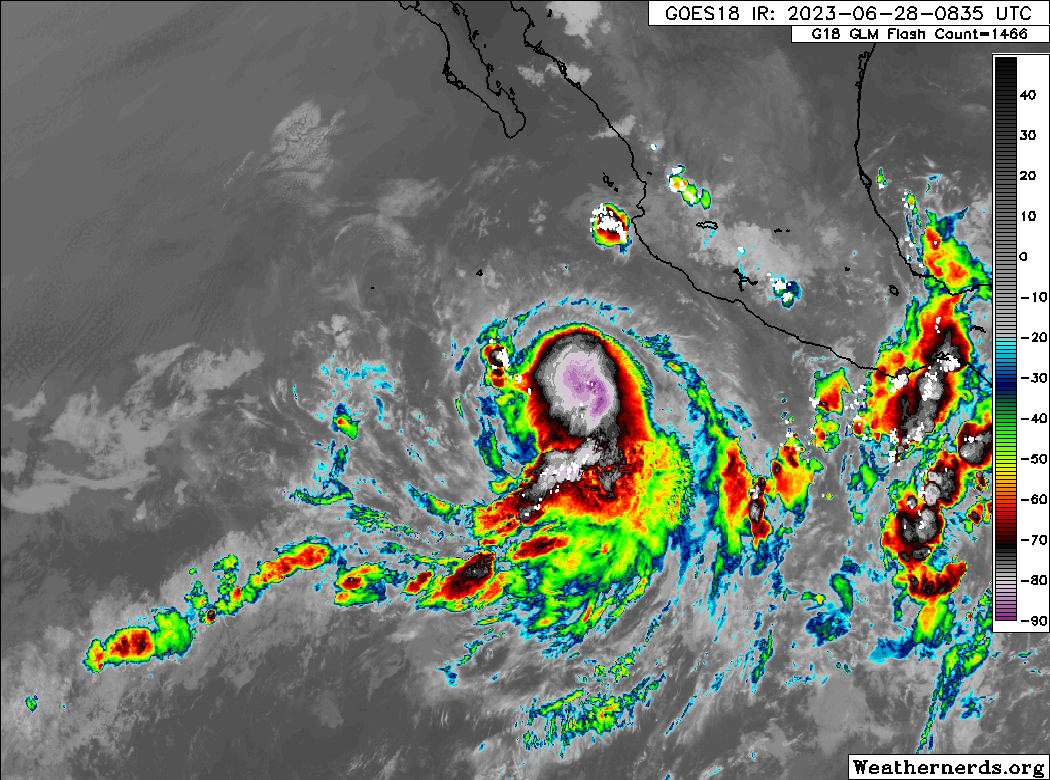 Adrian has 65 mph winds, and it is in an environment conducive for more intensification. The storm is likely to push west over the next several days, strengthening into a hurricane later today. By later this weekend, it will likely begin to weaken over the open Pacific, as it encounters more wind shear and cooler waters.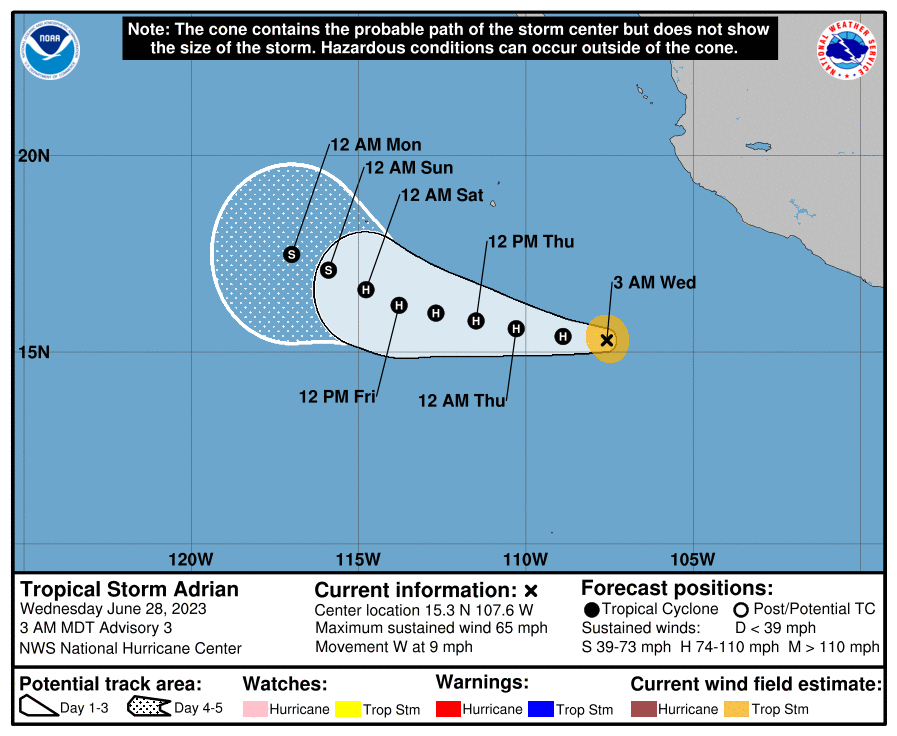 So, no harm no foul. Behind Adrian, there is a second system that has high odds of developing in the coming days. That would acquire the name Beatriz. It's been a slow start in the Pacific this season, which is very abnormal for an El Niño year. With the Atlantic calming and the Pacific picking up, this is more of what we'd expect in late June and early July.
The medium-range (days 6-10): Noise but no substance
The medium-range period looks a bit more interesting in that there should be a bit more thunderstorm activity in the Gulf and Caribbean next week. However, that seems unlikely (at this point) to translate into any meaningful development. Wind shear looks to be a bit above average most of next week in the key areas where moisture will begin to pool. So, given that, probably a period where the chance of development is not zero — but it's fairly close to zero.
Fantasyland (beyond day 10): Nothing of note in the Atlantic
The good news is that we aren't seeing a whole lot of signal for organization to anything late. The GFS operational model continues periodically throwing a spurious storm our way in the Gulf or Caribbean, but it has been doing that off and on for weeks now. So, we'll anticipate a quiet period into mid-July for now!