One-sentence summary
We will close out June quieter than when it opened in the Atlantic, with no real sign of any meaningful tropical development ahead.
Happening now: Approaching two hurricanes in the Pacific
The Atlantic remains quiet, and it should stay that way through the U.S. holiday Monday and Tuesday.
Eastern Pacific
We continue with an active Pacific basin this morning. Expect to see Adrian begin to diminish over the next day or two as it moves westward out to sea. That said, it really popped overnight with maximum sustained winds of 100 mph and a better looking structure. You can even see the eye today.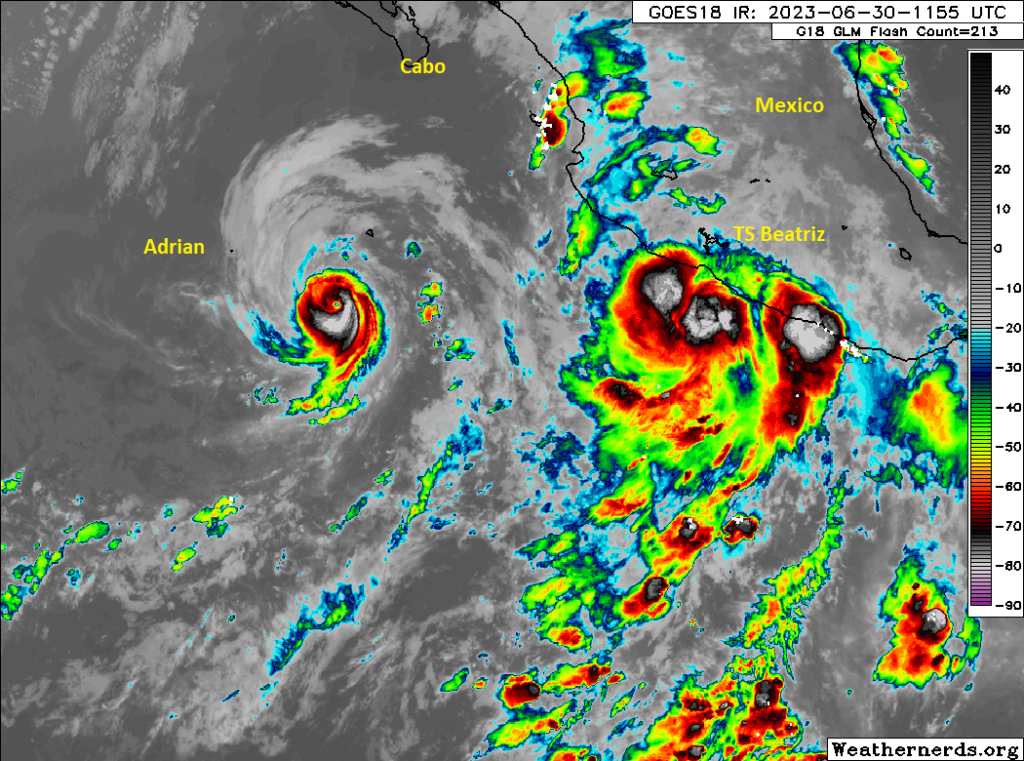 Meanwhile, Tropical Storm Beatriz formed yesterday from the depression off Mexico. While Beatriz is not expected to become a particularly strong hurricane, it is rapidly intensifying into one and is likely to deliver impacts to the coast of Mexico.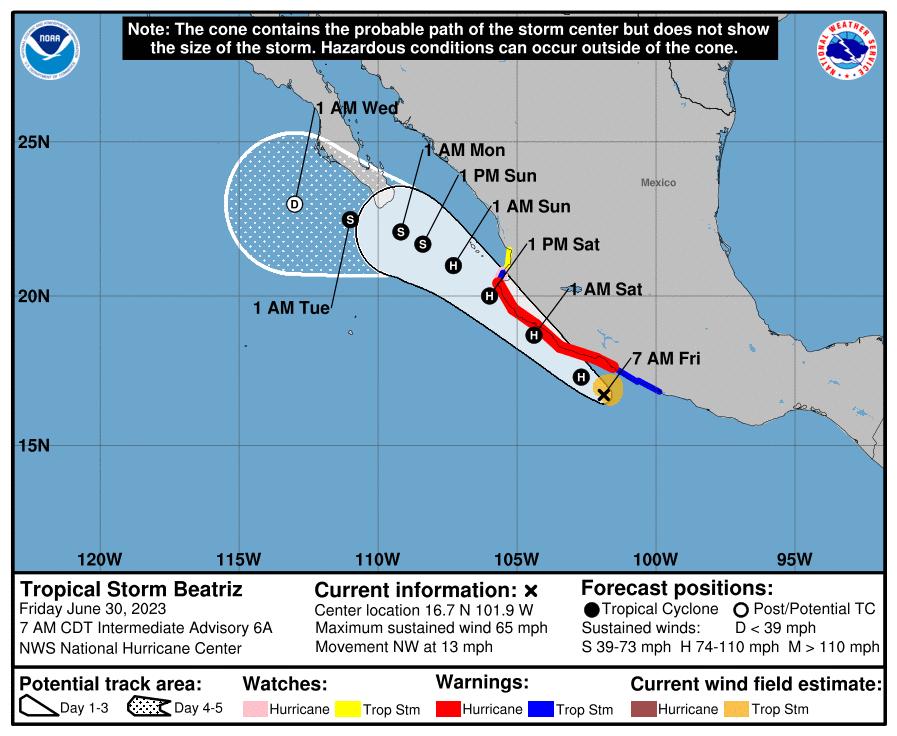 Hurricane warnings are posted for portions of the coast of Guerrero, Michoacán, Colima, and Jalisco in Mexico. Tropical Storm conditions should feature on either side of that warning band. On the current track, it will pass very close to Manzanillo, and a landfall cannot be ruled out somewhere on the coast near there. In addition to hurricane impacts on the coast of Mexico, rain totals are expected to tally up to several inches Beatriz comes northwest. Maximum totals in excess of 7 or 8 inches are possible, particularly in some of the coastal terrain between Oaxaca and Mazatlán, which could lead to flash flooding and mudslides.
While Beatriz is not a gigantic storm, it is one that should be taken seriously on the coast of Mexico.
The medium-range (days 6-10): Wetting the Gulf
We have two areas of storminess that should develop later next week, but neither looks to be a particularly serious threat to develop. The first will be in the Gulf, where weakening high pressure over Texas will allow for moisture to increase and more frequent showers and storms to develop.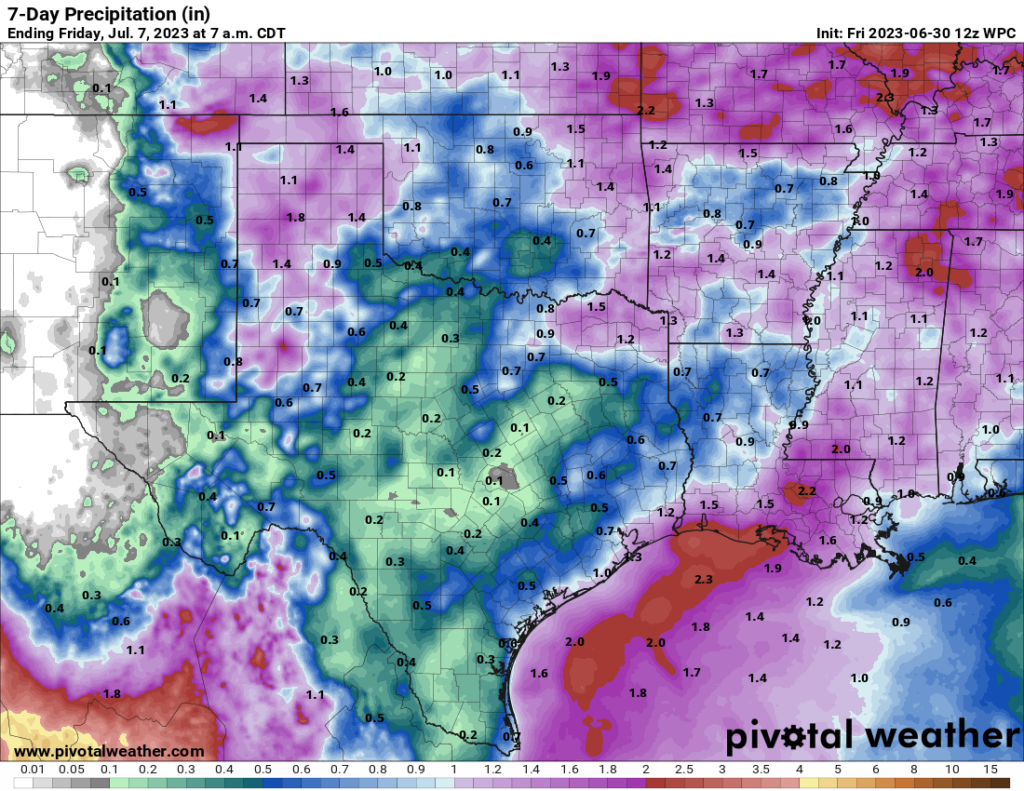 Again, no development is expected, but it's always a good idea to keep tabs on the Gulf. Meanwhile, the second area continues to come in the far northern Atlantic, where a handful of ensemble members (individual runs of the models that help form a spread of possible outcomes) from the models show some potential development of something, be it extratropical or subtropical in nature. Nothing to worry about, but a curiosity to perhaps look for next week.
Fantasyland (beyond day 10): All's quiet
As of now, we don't see anything of note in the Atlantic basin for the day 10 or later period. July will likely do normal July things.