One-sentence summary
We're nearing the end of the Atlantic hurricane season, but we need to continue tracking Invest 94L as it is likely to track across or near the northern end of the Lesser Antilles this weekend, including the islands Antigua and Barbuda.
Happening now: Invest 94L
There is precisely one system we need concern ourselves with in the Atlantic, and that is an area of low pressure that is approaching the Caribbean Sea. It continues to lack a center of rotation, but the system is starting to get its act together. The National Hurricane Center projects that it has an 80 percent chance of becoming a tropical depression or storm over the next week. Even if it does not the tropical system will bring heavy rains to parts of the Lesser Antilles this weekend.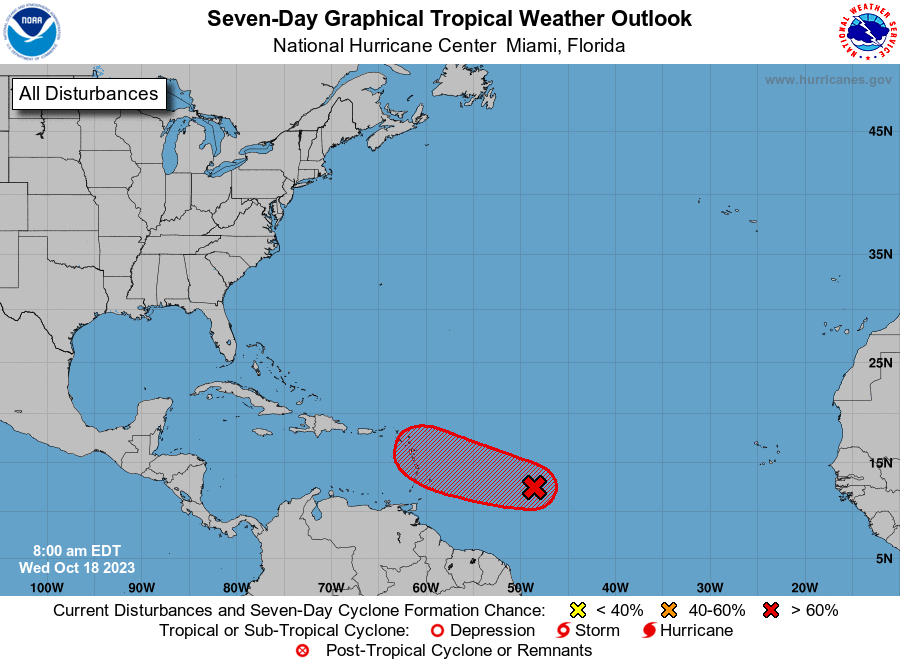 By the way, what do we mean when we say the Lesser Antilles? It can be a little confusing, both for readers and forecasters. So let's spend a moment walking through it. We'll start with the Greater Antilles, which are the larger Caribbean islands—Cuba, Hispaniola, Jamaica and Puerto Rico—that mark the northern boundary of the Caribbean Sea. As this arc of islands extends further eastward and to the south, the islands get smaller, places like Antigua and Barbuda, Barbados, and Saint Kitts and Nevis.
These islands stretch almost all the way south to South America, and form the eastern boundary of the Caribbean Sea. These are the "Lesser" Antilles since they're smaller islands. To make things even more confusing, the islands of the Lesser Antilles are divided into three groups: the Windward Islands in the south, the Leeward Islands in the north, and the Leeward Antilles in the west. So Invest 94L is threatening the Leeward Islands, which are part of the Lesser Antilles. Still with me? Good. There will be a quiz at the end.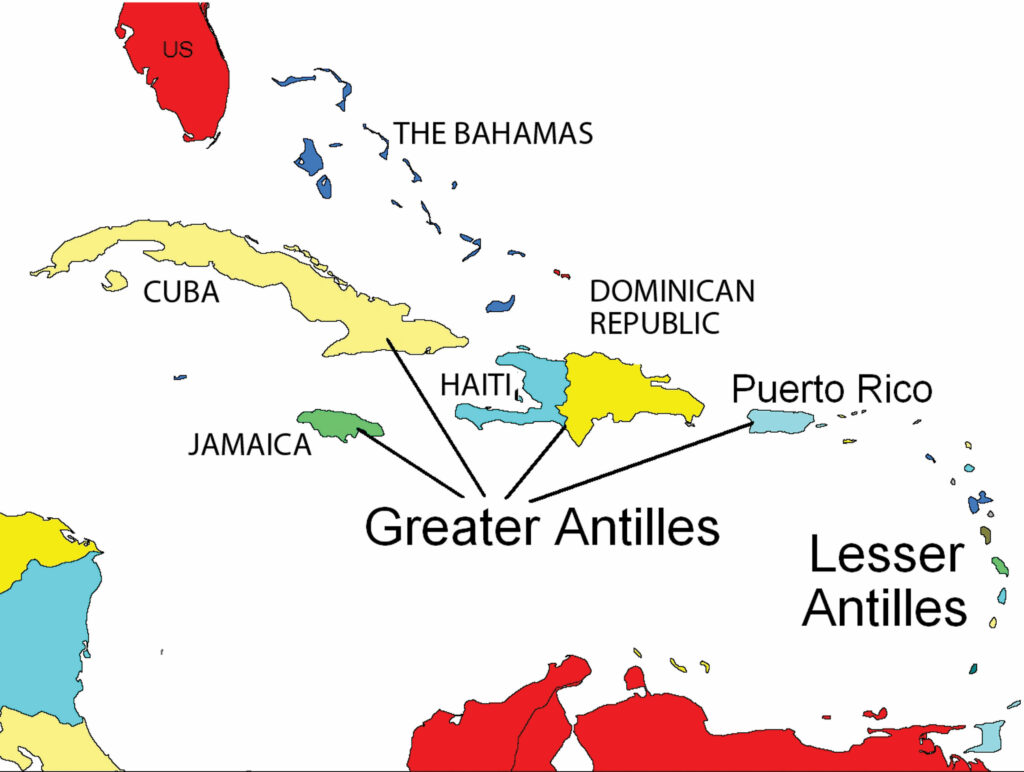 The good news for the Leeward Islands is that if 94L organizes into a stronger system it is likely to turn to the northwest before reaching land. If it remains weaker, then it could follow a more westerly track into the islands, bringing some winds, high seas, and rains, but nothing too crazy. We'll fine tune the forecast in a day or two.
What else is out there?
Not much in the Atlantic Ocean.
After 94L does whatever it does, the only other watch area over the next 10 days or so will be in the southern or southeastern Caribbean Sea, where we may see a home-grown storm develop. But that is only a vague threat at this point. And as we approach the end of October, we can generally expect to see the Atlantic tropics winding down for the year.
Here's the quiz: Anyone got any problems with that?