One-sentence summary
Tropical Storm Tammy and Hurricane Norma strengthened overnight, but the hope is that most of their impacts will be glancing for the Caribbean Islands (Tammy) and Baja or Sinaloa (Norma) heading into this weekend.
Atlantic Tropical Storm Tammy: Strengthening and will be a close call in the Lesser Antilles
We will start today in the Atlantic, where Invest 94L leveled up to Tropical Storm Tammy yesterday. Tammy now has 60 mph winds after strengthening overnight.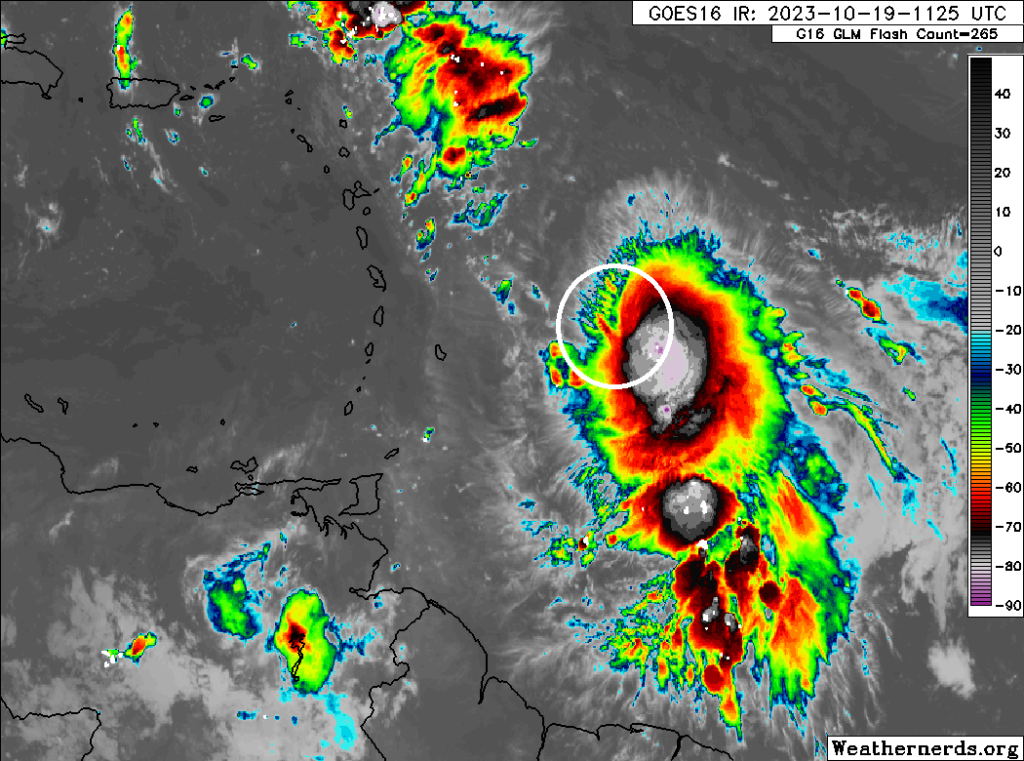 I'm not sure I'd classify Tammy as well-organized this morning, but it's something. Whatever the case, given the higher starting point now, it won't take much for Tammy to become a hurricane from here. Much of the northern Lesser Antilles are under tropical storm watches this morning. This includes Barbados, Dominica, Martinique, Guadeloupe, Antigua, Barbuda, Montserrat, St. Kitts, and Nevis. With the strengthening this morning, I would anticipate we see watches expanding and some hurricane watches or warnings hoisted later today.
In terms of track and impacts, Tammy will start to turn later today, first west-northwest and then northwest. Given how far south it's starting from and how far west it already is, it will likely run into the islands before turning northward enough, meaning direct impacts are likely beginning tomorrow. Tropical storm force winds will probably arrive tomorrow morning sometime in Barbados, spreading north and west through the day. Tropical storm force winds would most likely arrive in Puerto Rico and the Virgin Islands on Saturday.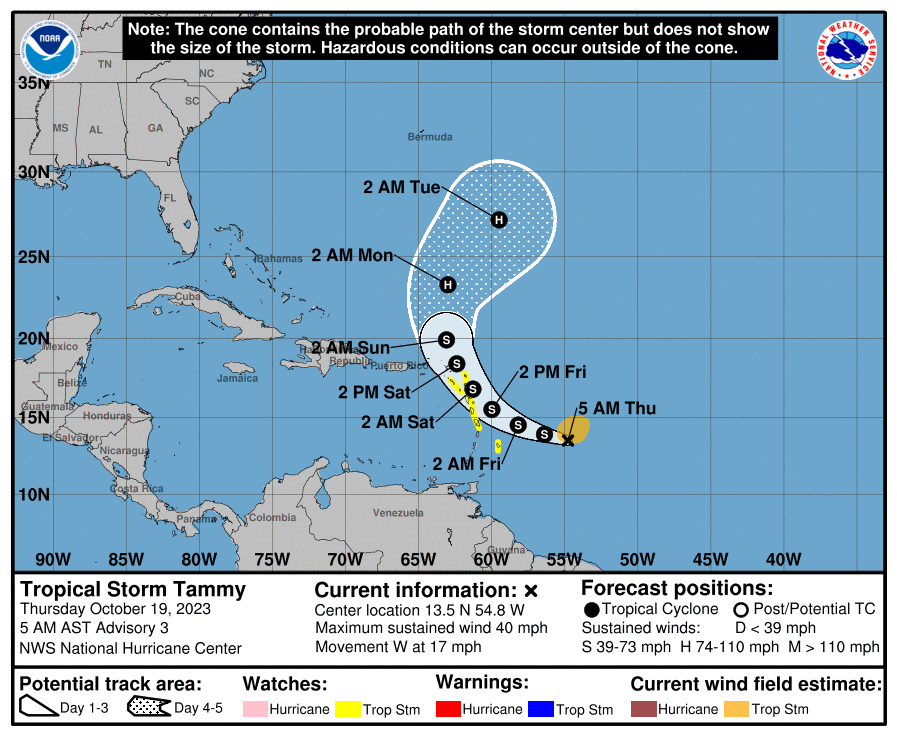 A stronger Tammy would be more apt to turn northward a bit faster, so that may be good news for Puerto Rico, which could (should?) end up being spared any kind of meaningful wind impacts from Tammy. Still, it's close enough, and it's not as if there will be no impacts. The weather in Puerto Rico looks active the next couple days regardless, with excessive heat in San Juan and the north coast today and some locally strong thunderstorms and heavy downpours today and tomorrow in interior Puerto Rico. Folks should continue monitoring Tammy at least, but the hope is it will be a close miss to the east.
Heavy rain will be possible in the Leeward and northern Windward Islands with anywhere from 2 to 6 inches of rain possible. The heaviest rain will miss to the east as long as the track stays close to forecast. If Tammy does somehow track closer, as much as 8 to 10 inches of rain would be possible for some of the islands.
Beyond the islands, Tammy will continue turning north and head out to sea, looking as if it will pass well south and east of Bermuda at this time.
Pacific Hurricane Norma: Rapidly intensifying but should weaken a good bit on approach to land
Shifting west now, and we've had some changes overnight in Norma. As has been the case a couple times this season, rapid intensification outpaced the forecast, as Norma is now a category 3 storm with maximum winds of 120 mph.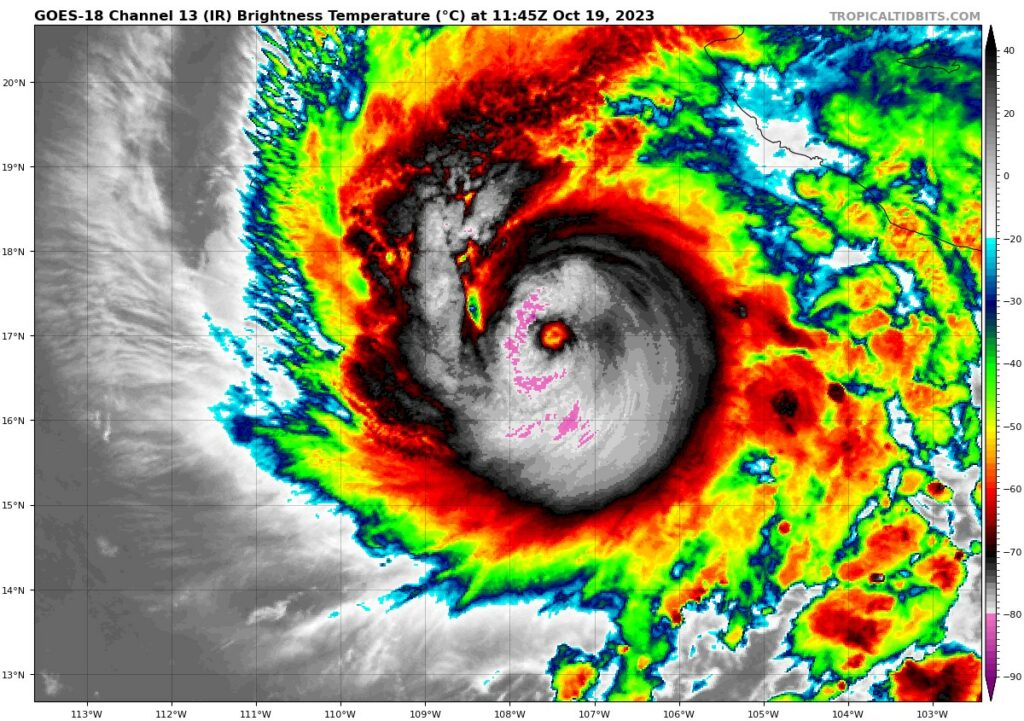 The good news for land is that Norma is expected to weaken as it approaches the coast of Mexico. So while we have a major hurricane now, should it track toward Baja or Cabo, it will likely not be a major hurricane there. It may still be a hurricane however or close to hurricane intensity as it approaches Baja on Saturday and Sunday. Thus, a hurricane watch was issued for Baja.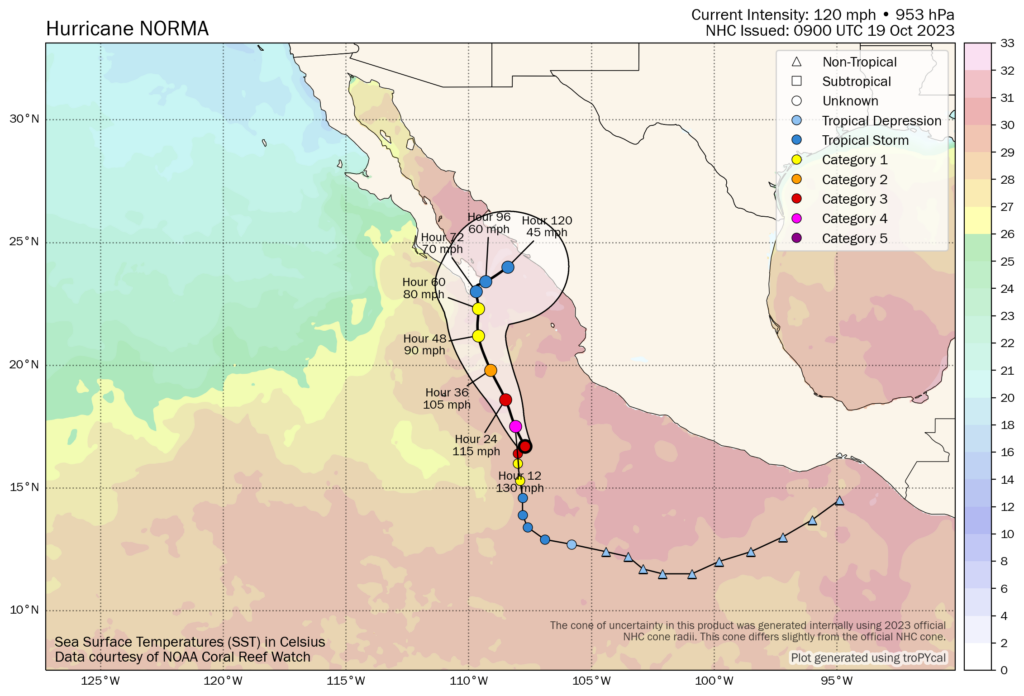 Ultimately, Norma's biggest impact may be rain. Moisture from Norma will spread northward across Mexico and probably into Texas.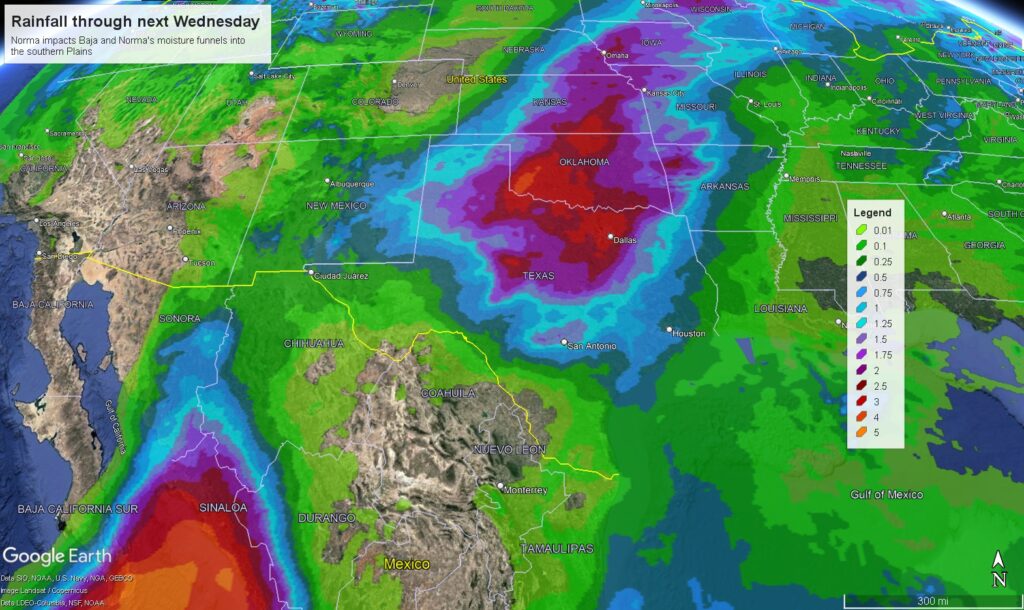 Rain totals through midweek next week may approach 1 to 3 inches in much of interior Texas north into Oklahoma and Kansas. Additional rain may follow late next week with a front. So overall, while Norma is rather potent this morning, the hope is that it will bring mostly beneficial rainfall. That said, interests in Mexico, particularly Sinaloa and Baja should continue to watch Norma's progress closely.