One-sentence summary
Tropical Storm Ophelia may try to become a category one hurricane before making landfall overnight along the coast of North Carolina, causing wind, storm surge flooding, heavy rainfall and flash flooding, tidal flooding, beach erosion, and rough surf from North Carolina through New Jersey.
Tropical Storm Ophelia: 70 mph maximum winds, moving NNW at 12 mph
What's changed since this morning?
A lot. PTC 16 produced enough evidence to be classified as a tropical storm and acquired the name Ophelia. Additional strengthening, a bit beyond what was expected occurred, and Ophelia is on the fringe of category 1 hurricane intensity. Thus, we now have Hurricane Watches hoisted between Surf City, NC and Ocracoke Inlet.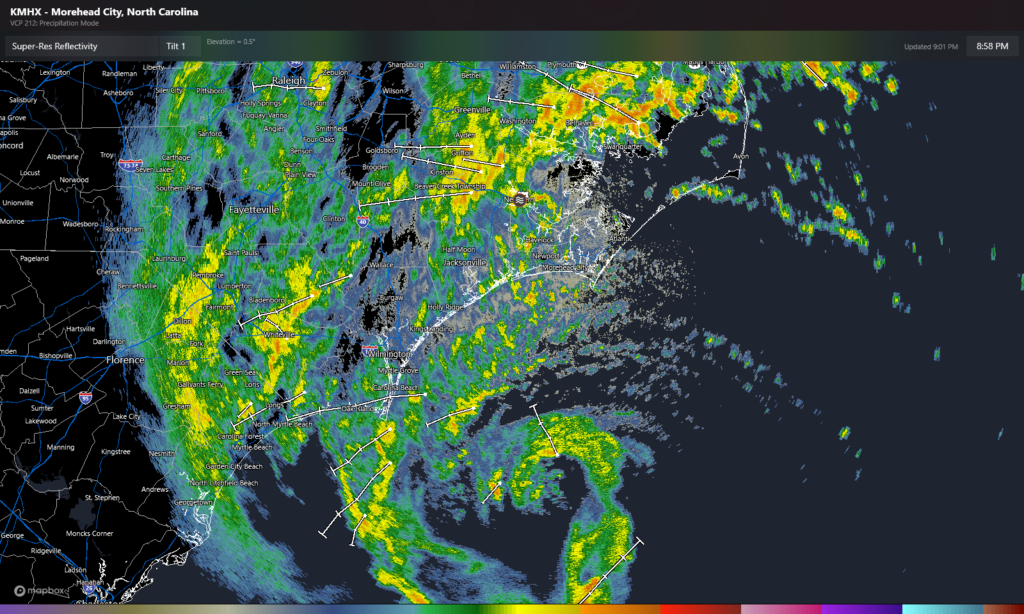 Rain totals are likely a little higher looking as well, with an additional 2 to 5 inches possible on top of the 1 to 3 inches that has already accumulated in parts of North Carolina.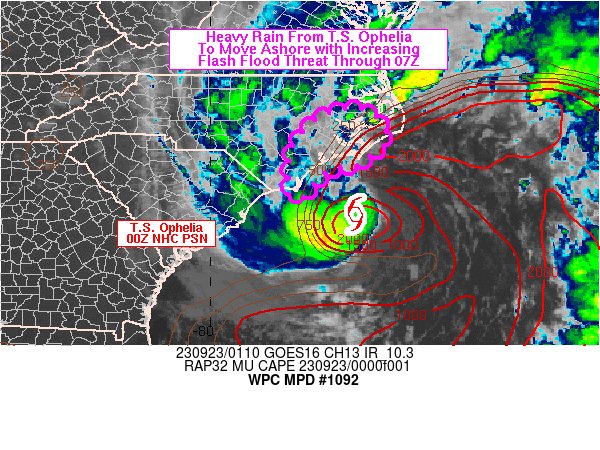 As much as 6 to 8 inches total may fall over parts of southeast North Carolina, which would yield areas of flash flooding.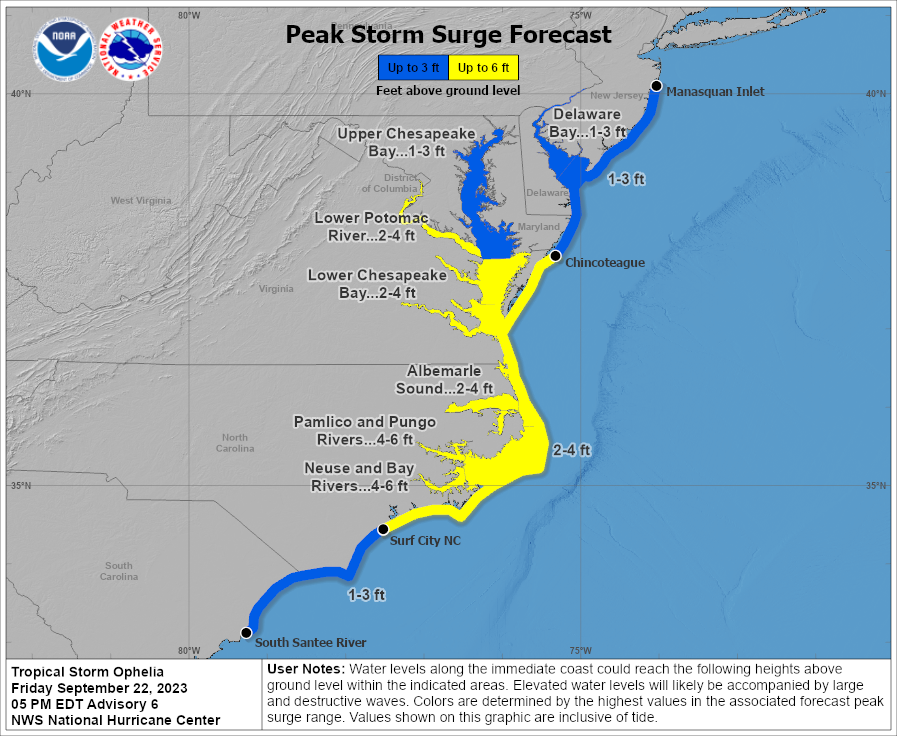 Tidal impacts
Peak storm surge values as high as 6 feet are now forecast for the mainland side of the Pamlico Sound in North Carolina. Some moderate surge values may occur near the mouths of the Pamlico, Pungo, Neuse (including New Bern), and Bay Rivers. Moderate to locally major tidal flooding is forecast in the lower Chesapeake Bay (as well as a couple sites in the upper bay), the Tidewater, Delmarva Peninsula, Delaware Bay, and Jersey Shore.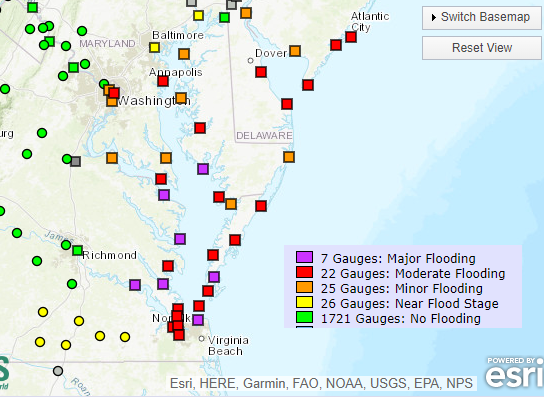 This will primarily cause inconvenience, but there will likely also be some reports of damage due to inundation and/or beach erosion and wave action along the beachfront of the Atlantic. Even with Ophelia making landfall and weakening tomorrow, the worst high tide cycles in the Mid-Atlantic will probably occur Saturday evening.
Obviously, the surge could be locally damaging near where Ophelia comes in for portions of North Carolina and western shore of Pamlico Sound.
Otherwise, wind will be noticeable up and down the coast, worst near the center in North Carolina. And heavy rain will be a concern, especially in North Carolina. Stay safe and follow the advice of local officials. More in the morning.