One-sentence summary
Two systems are worth watching late this week or weekend, a deep Atlantic Cabo Verde wave and a subtropical system off the coast of the Southeastern United States.
Happening now
There's not much beyond the slowly fading Hurricane Nigel, which is making a turn to the northeast and will race out to sea harmlessly. It should become a tropical storm in a day or two, and then transition to a post-tropical cyclone as it encounters much colder waters over the Northern Atlantic Ocean. Nigel was the kind of storm we can all live with, a powerful beast that remained at sea and never threatened any landmasses. Would that they all were that way.
The medium-range: Two things to watch
Let's start with the system closer to the United States, an area of low pressure off the coast of Florida in the Atlantic Ocean. This system may develop into a subtropical storm by around Friday, at which point it is likely to get pulled north toward the Carolinas and Virginia. This will bring a surge of moisture into the region, some high surf, and wind gusts perhaps in excess of 40 mph along coastal areas of North Carolina and Virginia.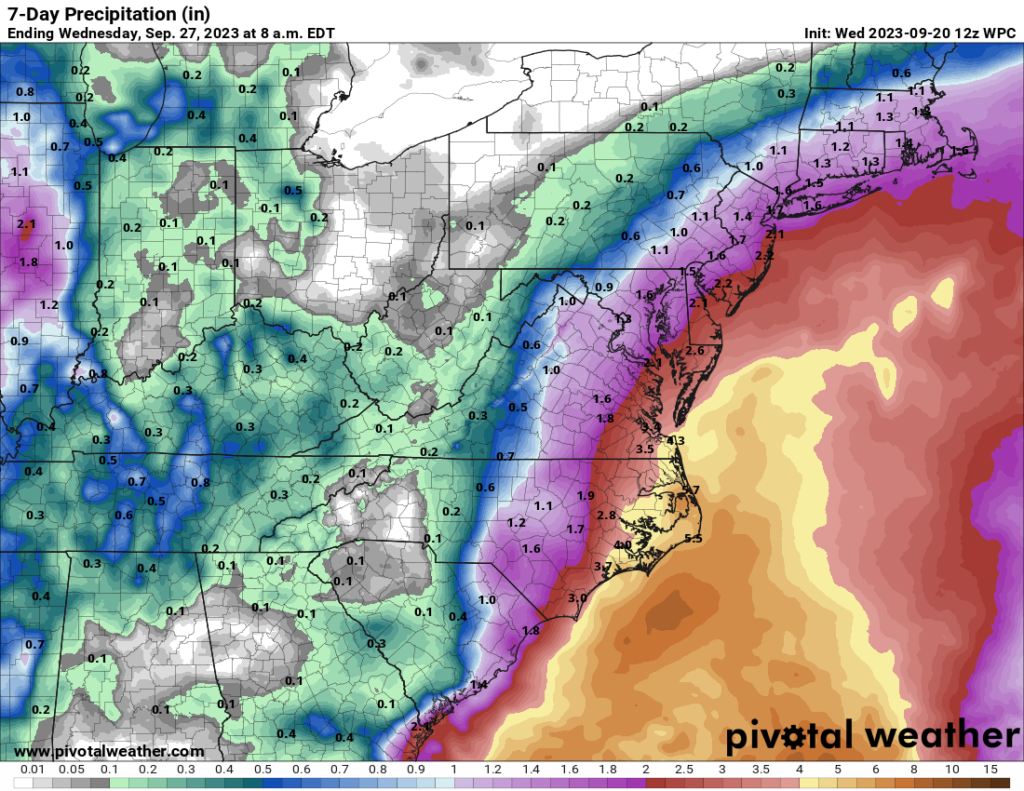 Probably the biggest threat this weekend to the Southeastern United States coast will come from heavy rainfall, most likely during a period from Friday through Saturday night, with some locations possibly seeing 4 to 6 inches. Tropical rainfall like this can come in bunches, so there will very likely be some localized flooding concerns regardless of whether this system develops or not. By Sunday, whatever this becomes should be pulling hard, away from the eastern coast of the United States.
African wave
As for the African wave, it only recently moved off the continent into the eastern Atlantic Ocean. Over the next few days it should find conditions well suited to further development, and it's likely to become a tropical depression or possibly even a tropical storm by this weekend. After that? Well, that's the big question.
The system should move more or less westward through the early part of next week. It seems fairly likely that the storm will get close to the Lesser Antilles, and perhaps Puerto Rico, about seven or eight days from now. At some point it will find a weakness in the high pressure ridge to its north, and lift away from the islands into the open Atlantic Ocean. But since this turn is not likely to occur for at least a week, and perhaps longer, our confidence in the details is understandably low.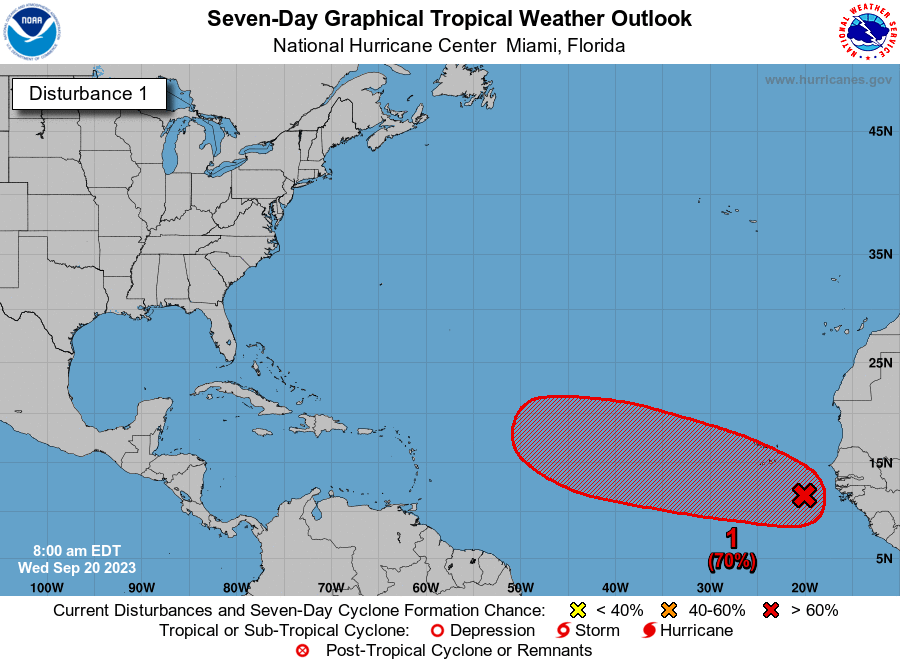 The bottom line is that this system is worth watching, particularly for places like Antigua and Barbuda, the Virgin Islands, and Puerto Rico. This storm could miss these islands, certainly, but we're also looking at the possibility of a significant hurricane coming calling. We'll track it on a daily basis for you right here.
Fantasyland (day 10 and beyond)
There's not much to see here, especially as concerns tropical weather close to land. That's just fine with me.